Based on the latest news, ZOVOO, an emerging brand in the electronic atomization industry, will introduce a newly-developed black technology—the Mesh Coil atomizing core. The innovative coil will be embedded in their upcoming products. The Mesh Coil is a breakthrough in functions to achieve a fuller taste and consistent bigger vapor, bringing a brand new experience for those cigarette smokers who wishes to switch to e-cigarettes.
Technology Upgrade, Bringing Bigger Smoke Experience
Atomizing coil is the soul of the e-cigarettes and as a user-centered brand, ZOVOO insists on ensuring"every design detail is held to perfection to bring comfortable and safe experience for consumers."
The newly-developed Mesh Coil atomizing coil is mesh-shaped. Compared with the traditional spiral-shaped atomizing coil, it has more holes and is flatter. This shape greatly increases the contact area between the metal coil and the oil-guiding cotton, bringing larger volume of heat generation and bring a fuller vaping experience.
Solving the Problem of Disposable Products, Creating Fuller Taste
With the strong tech background as foundation, ZOVOO team, constantly breaks status quo and creates new technologies. The birth of each product requires four steps: research, design and production and testing. The research and development team focus on every detail of the product to bring consumers a comfortable and safe experience.
ZOVOO team, after surveying 3,000 global users, discovered the disposable e-cigarettes' spitting and popping problems. After a year of research and tens of thousands of trial testings, ZOVOO team found the solution. ZOVOO's Mesh Coil  greatly improves the atomization performance of disposable vapes,solving the spitting and popping problems of the disposable vapes. The application of this technology also helps ZOVOO products to upgrade the taste experience of the vapers.
Besides, ZOVOO team's close attention to users' sensory preference has made the product design closely pertain to scientific indicators, production standards and safety considerations. Mesh Coil has improved the performance in six matrix: sweetness, aroma, throat hit, satisfaction, coldness and fullness.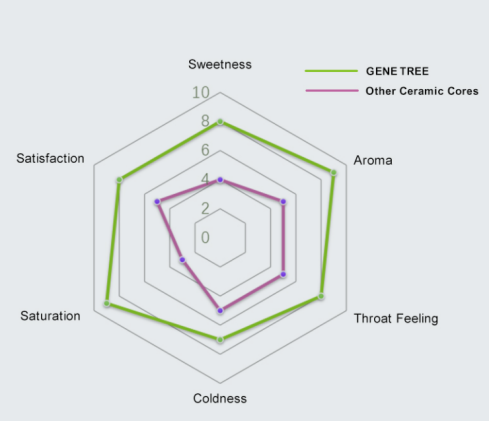 Mesh Coil will be embedded in the upcoming ZOVOO products. Just shortly before that, ZOVOO's disposable products' sales figure has reached 1 million and has opened the markets of North America, Europe and Southeast Asia and other countries.