CKS can be described as a constant topic in 2021 and 2022.
Various products from them have been launched one after another to announce a strong return
After Aeolus, it has launched another popular e-liquid
Follow us to see how it is.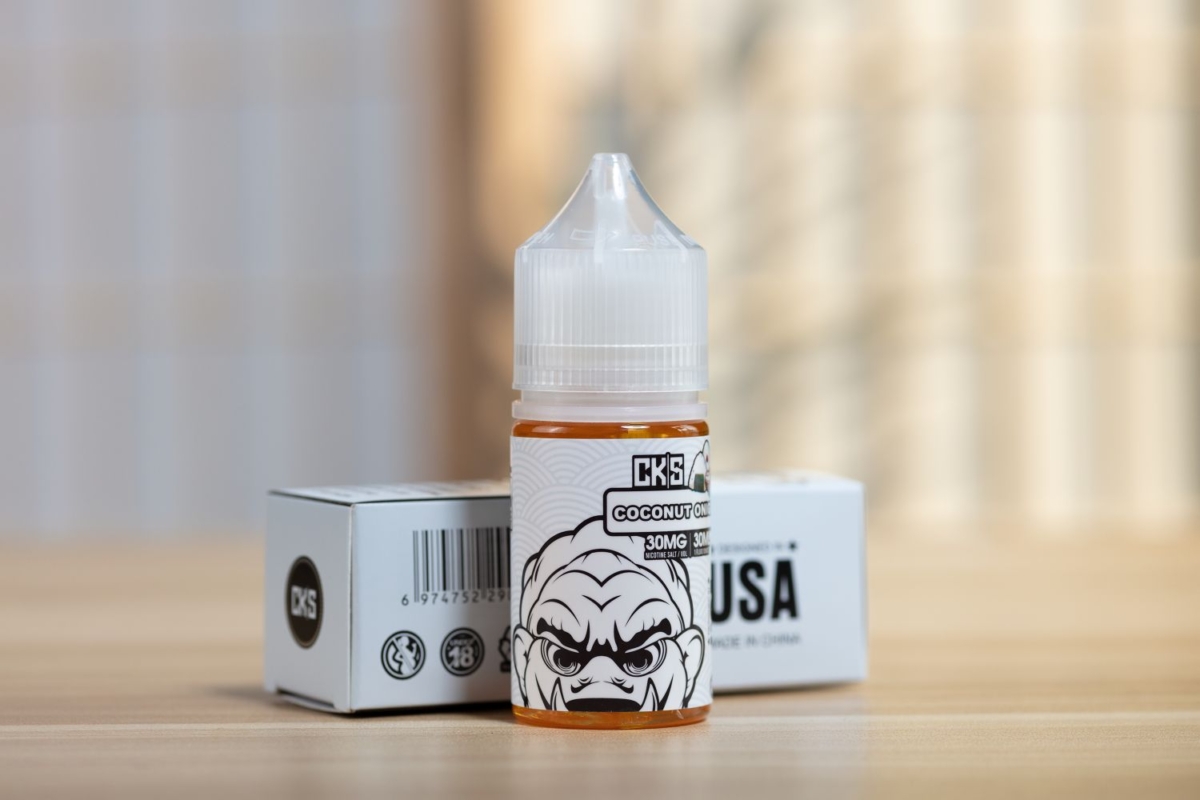 CKS COCONUT ONIGIRI e-liquid specifcations
Product Name: CKS e-liquid
Product capacity: 30mL
Product flavor: coconut onigiri
Product ratio: VG:PG (50:50)
Nicotine content: 30mg nicotine salt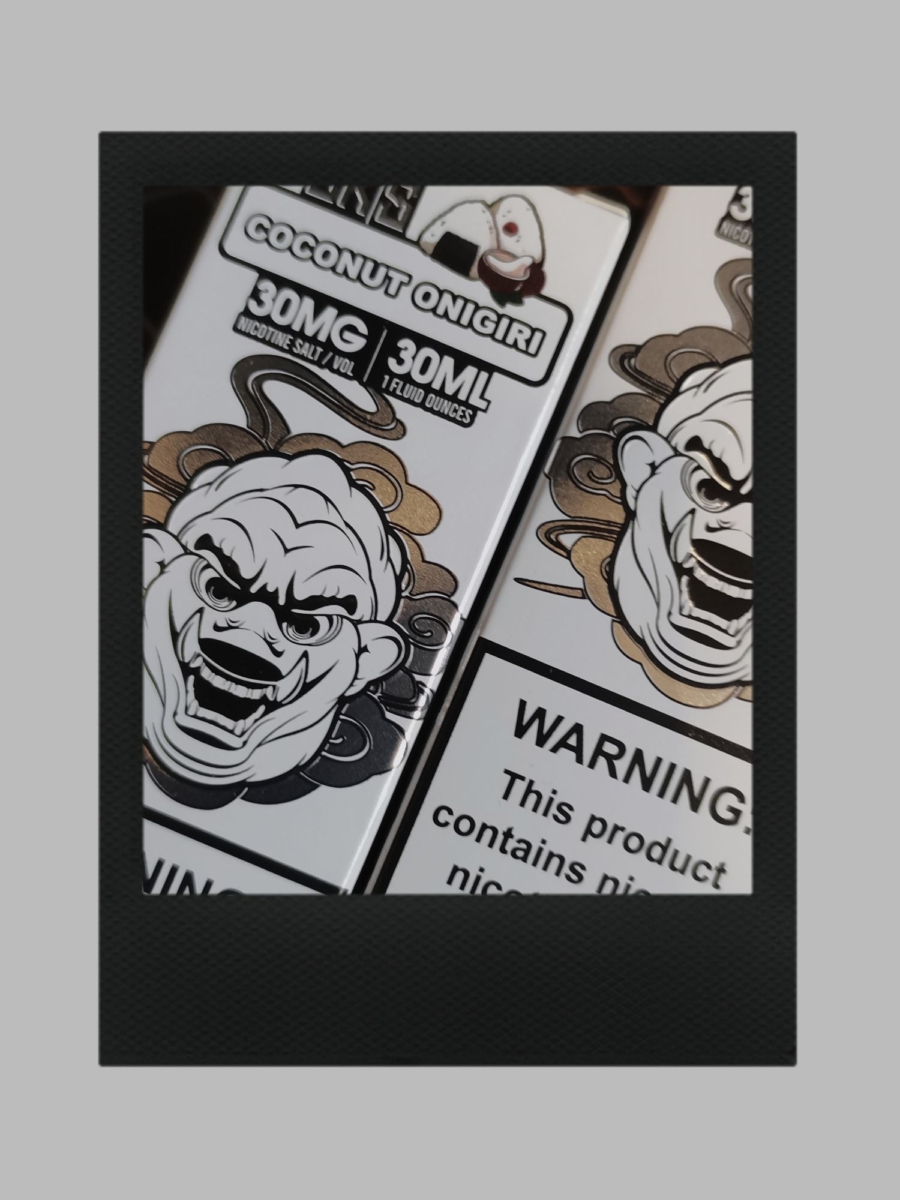 CKS COCONUT ONIGIRI e-liquid overview
This coconut rice ball flavor catches up with some of the current trends in the vaping circle.
Previously some conventional brand has produced a similar flavor e-liquid, which goes popular with a high repurchase rate.
CKS follows suit and launches this nicotine salt e-liquid at this time.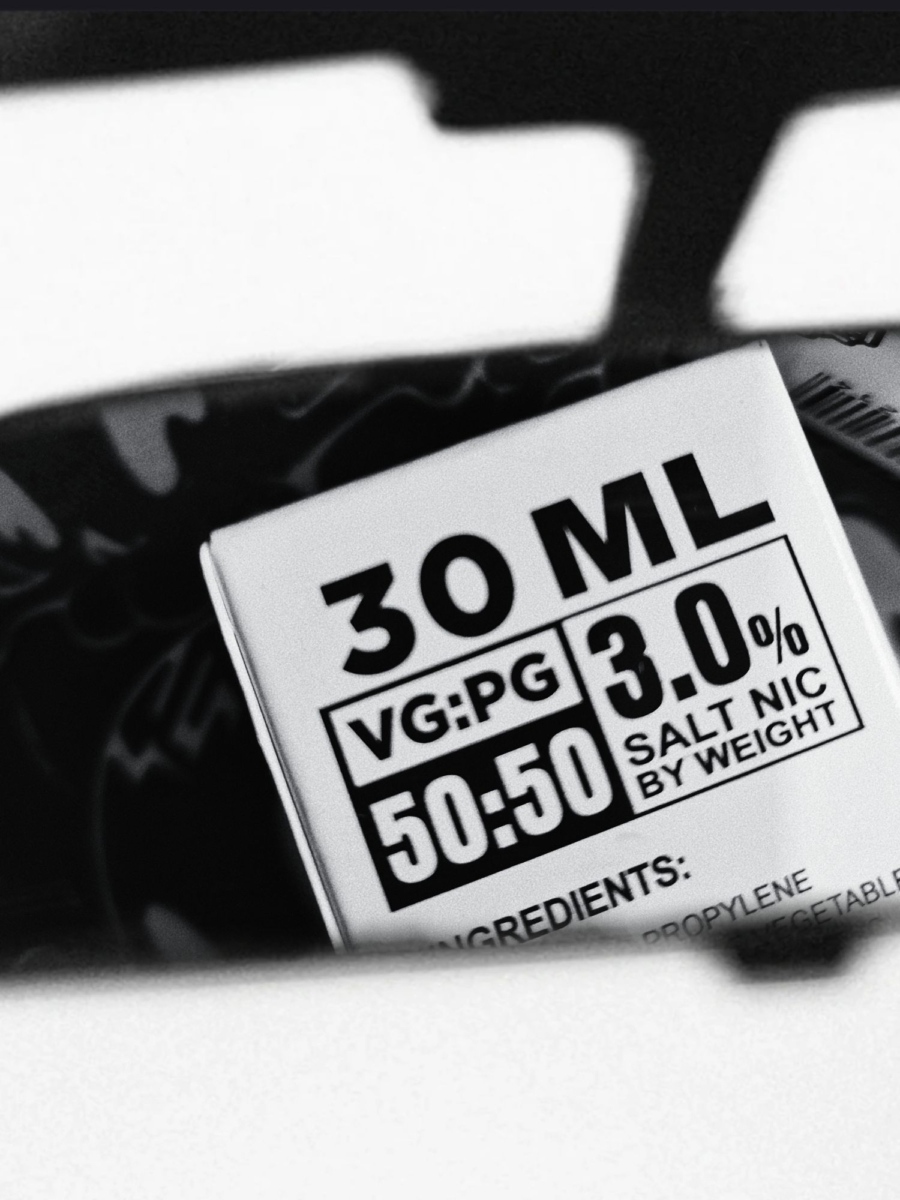 Reference device with the e-liquid
Bubble, CKS Aeolus, digiflavor MTL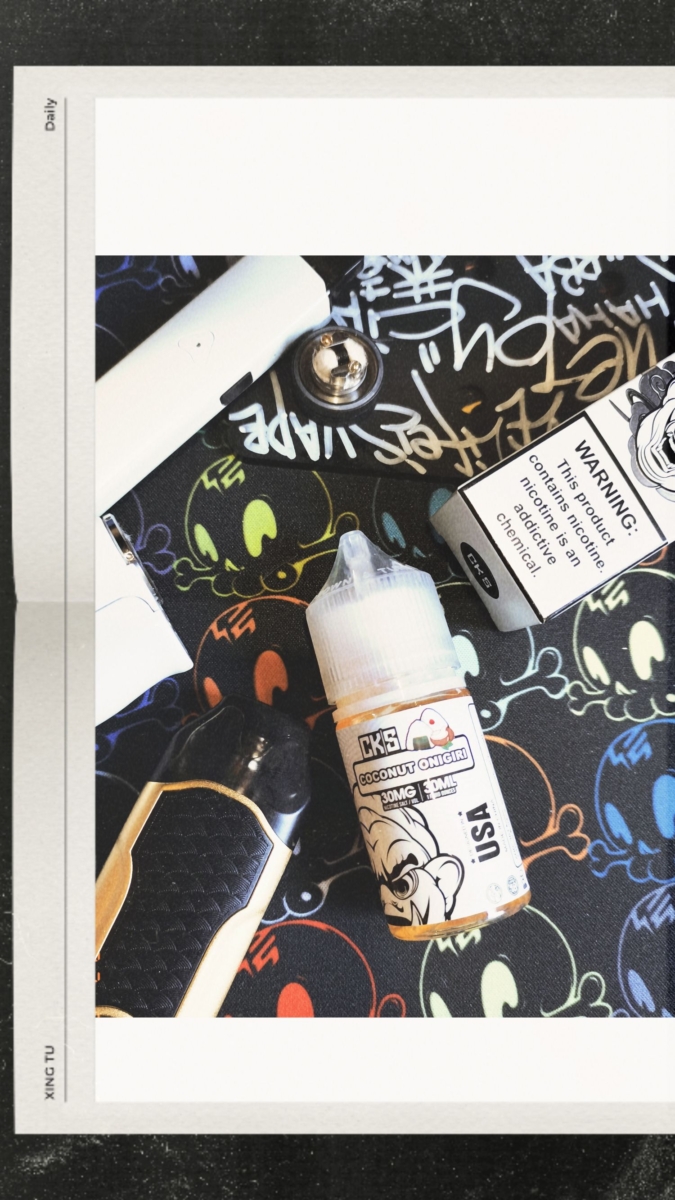 I'm using the delices including CKS Aeolus 1.2ohm, Bubble 1.0ohm, MTLdiy 28ga 1.34ohm
The overall taste is fragrant, sweet and delicious.
Nicotine salt inside it brings you enough satisfaction.
It is worth mentioning that on the CKS Aeolus and bubble Pod, you can directly feel the sour taste of coconut.
The sour flavor neutralizes the sweetness in some degree,
And this is my favorite point.
You won't be tired or bored of vaping it for a long time.
It is indeed a good e-liquid for daily use.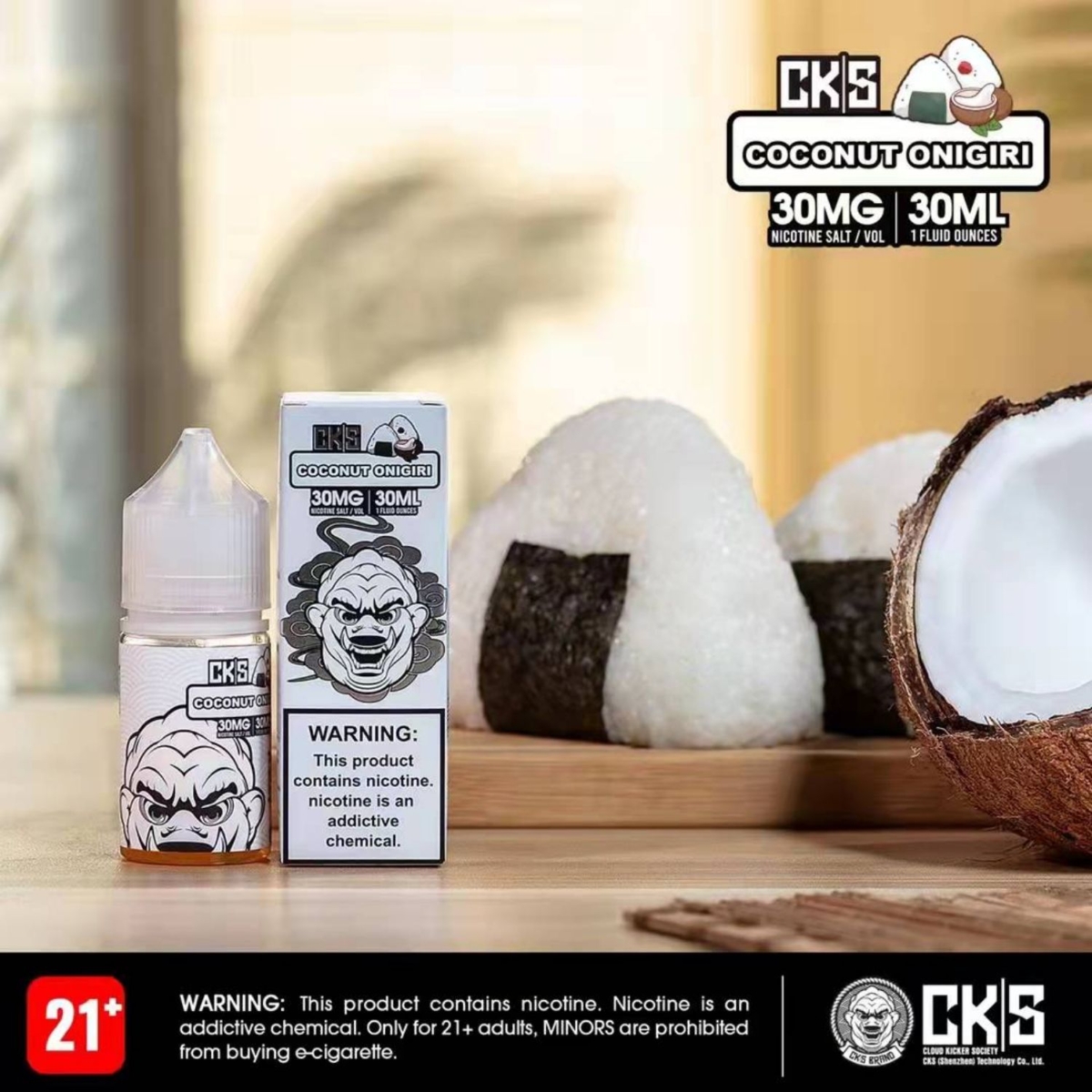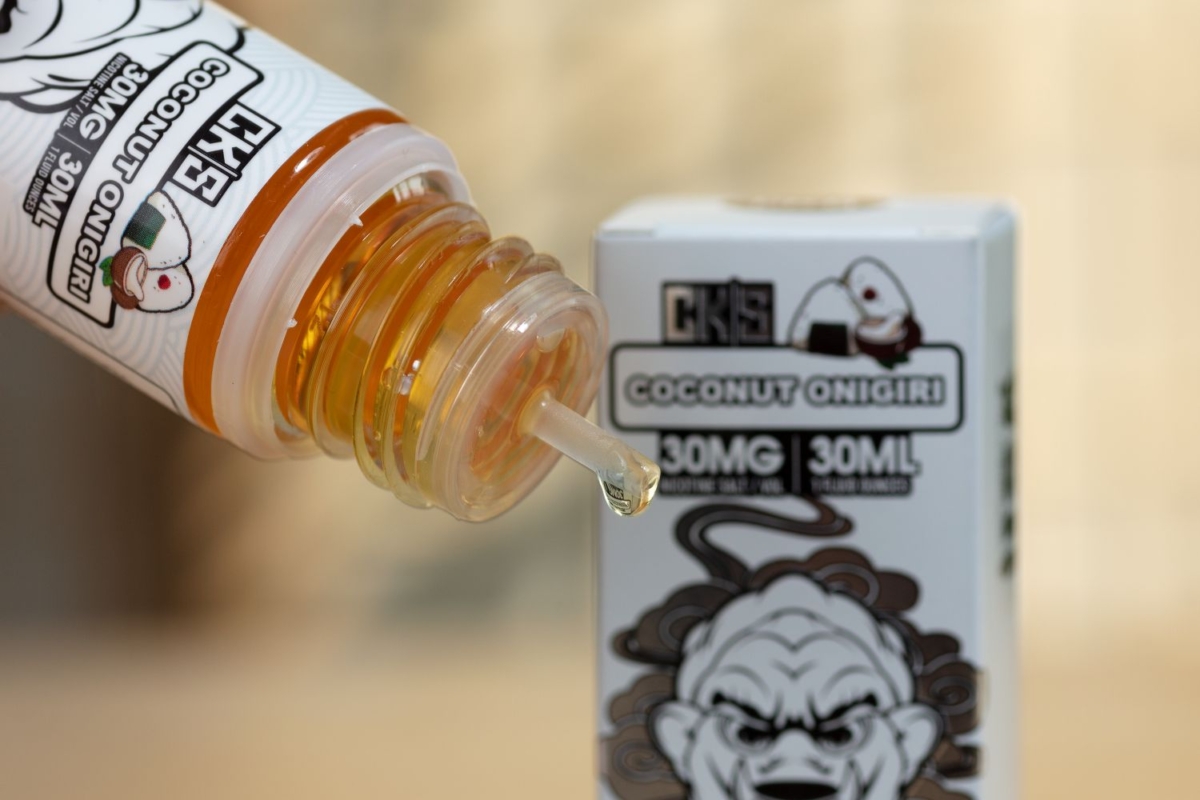 Verdict
CKS COCONUT ONIGIRI flavor e-liquid taste is top notched.
The e-liquid quality and proportions are great.
The device adaptability of the e-liquid is very nice as well, which won my heart.
The only shortcoming is the lack of milk flavor inside the e-liquid.
Overall speaking, the CKS e-liquid can be the best e-liquid I have used from 2021 to 2022.
OK, I'm Captain Dirty.
VAPE HOW WE ROLL,
ALL IN TRUETOY.
See you next time.
Where to buy CKS COCONUT ONIGIRI e-liquid:
contact the author below