According to relevant sources, BYD Electronics has ushered in new progress in vaping technology development, and has launched its own ceramic atomization technology brand and planning technology brand logo BEEM CORE.
From the information obtained, compared with the leaded ceramic atomizing core of SMOORE FEELM, the BYD Electronics BEEM ceramic core adopts a leadless design. Because there are no metal solder joints, it also further avoids possible heavy metal pollution. This is the similar design to Silmo launched by ALD GROUP Limited in the industry.
It is learned from BYD's cooperating brands that this ceramic technology has already begun to be applied to some brands cooperating with BYD.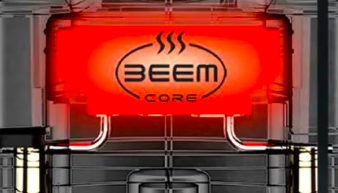 At the same time that the BEEM ceramic technology brand is launched, BYD Electronics will launch the "BEEM CORE" technology logo. According to the company's search, the current "BEEM CORE" trademark has been applied for by BYD Precision Manufacturing Co., Ltd. on July 2, and the current display status is still in "application for registration" status.
According to people familiar with the matter, the logo will be printed on the cartridges equipped with BEEM ceramic atomization cores to confirm the use of BEEM ceramic atomization technology products, similar to "FEELM inside" by Smoore.