According to the info from the ALD vape factory official, ALD has rolled out 6 new flavors for their hit product Cube Boom.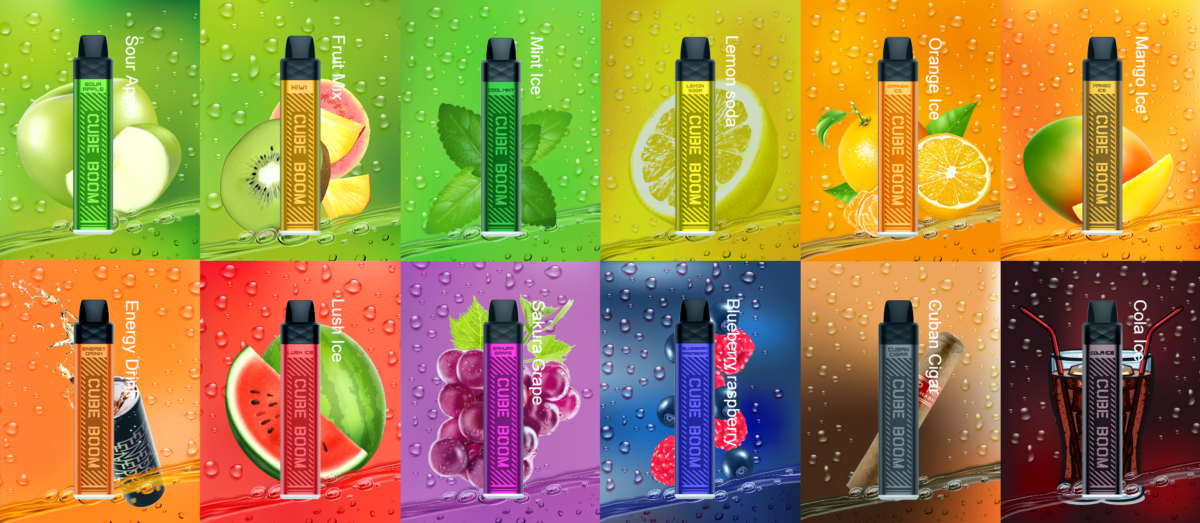 The new flavors include fruit mix, lush ice, sakura grape, orange ice, lemon soda, colo ice. And these new flavors are all creative and new tastes that are popular among the vaping circle. Previously, 6 flavors were first rolled out in December 2021, which are sour apple, energy drink, mint ice, blueberry raspberry, Cuban cigar, mango ice flavors. And now there are 12 flavors in total for customers to choose from according to their own preference.
Meanwhile,  "The LED light at the bottom of the disposable vaping device is customizable,  which is, the patterns can be modified to the customer's logo or anything else, and the color can be changed to green, blue, orange, red, or some other colors you like. " The ALD marketing planner Cherry says.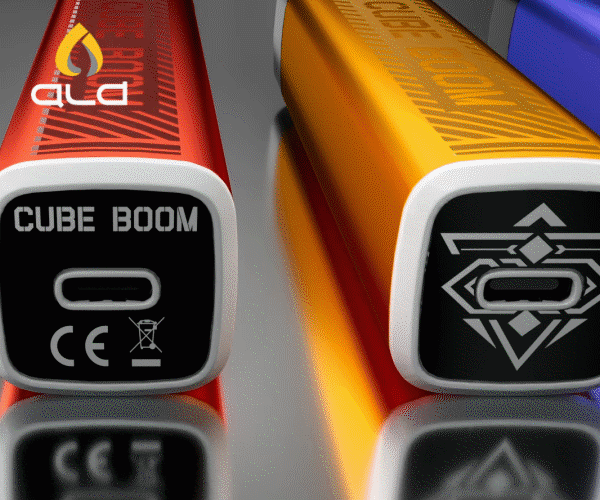 At the same time, ALD Cube Boom e-liquid capacity is also customizable, there are 8ml,10ml,12ml capacities for different OEM needs. Some customers may don't need as many puffs as 4000 puffs for the pre-set 12ml capacity, 8ml 3000 puffs without a need for recharge would be even more perfect and convenient for this disposable.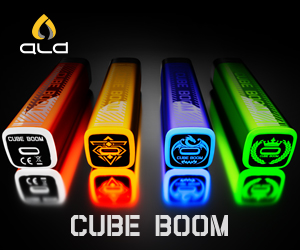 Do you like this customizable, versatile and good-looking new disposable? To learn about the Cube Boom from ALD, please visit their official site: