We found a treasure finished atomizer recently,
Launcher Mini Tank produced by HELLVAPE and WIRICE.
Yes, I can call this atomizer a ceiling for finished mounth-to-lung and direct-to-lung vaping.
How is this product? Let's go and find it out.
Launcher Mini Tank brief view
Launcher Mini Tank is designed by Hellvape and Wirice. It has 3ml e-liquid capacity and features top filling system. What's more, with the top loading coil system, it can lock the e-liquid holes automatically, so it is leakproof in any case, you don't need to worry about any leakage. Utilizing the new T3 series coil, Launcher Mini Tank will provide you amazing MTL vaping and extreme flavor. Launchar Mini Tank features adjustable bottom airflow system. And there are 5 adjustable air inlets for you to select: Φ0.8mm, Φ1.0mm, Φ1.2mm, Φ1.5mm, 1.7*6.2mm.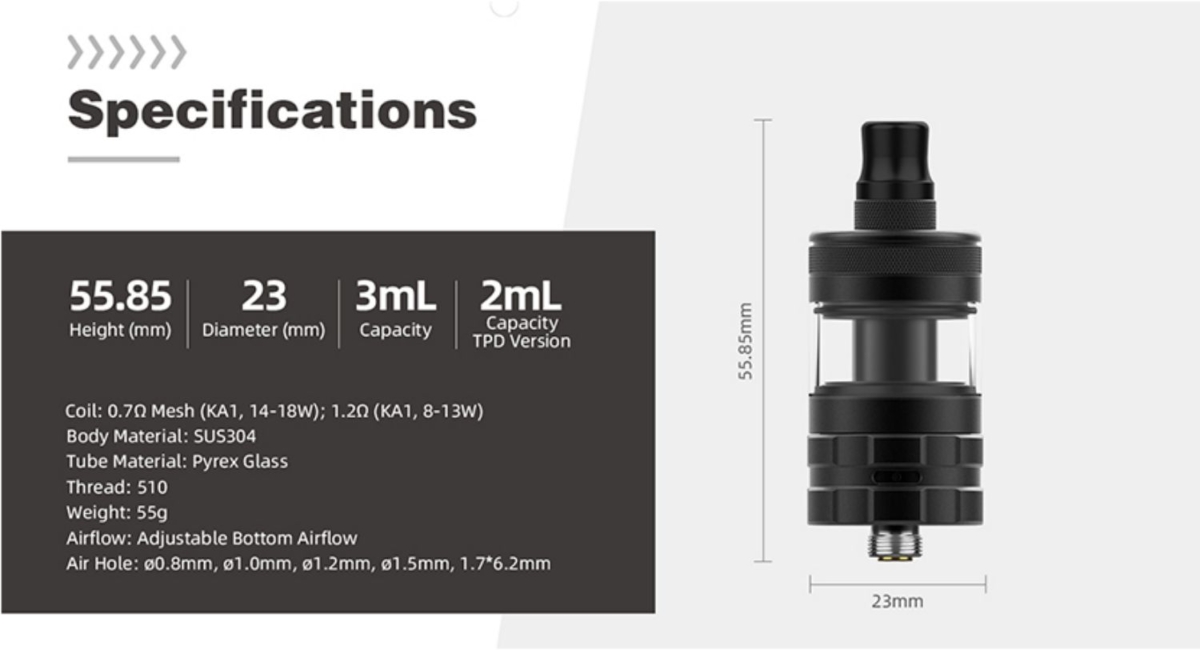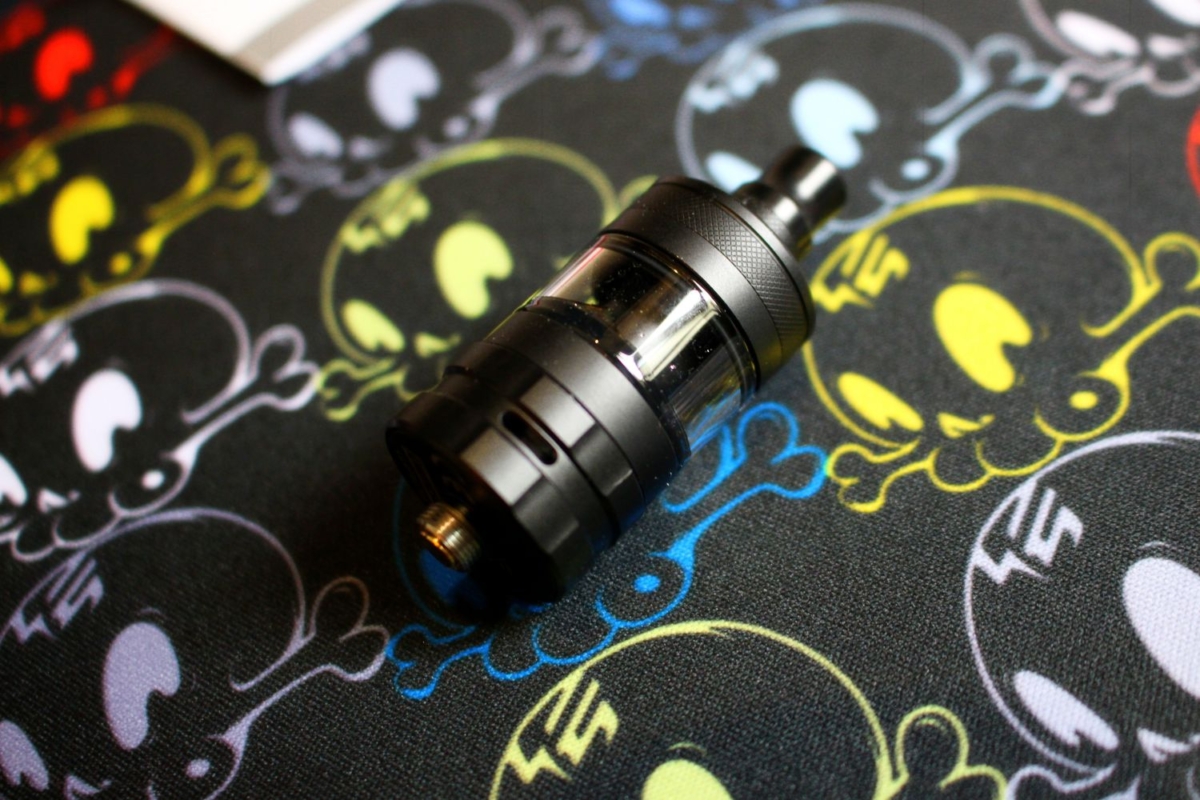 Launcher Mini Tank highlights
1. Cooperation between Wirice and Hellvape
2. Initiative top loading coil system
3. Leakproof in any case, top filling
4. Lock the e-liquids holes automatically
5. Replace the coil freely with 4 steps
6. Provides premium MTL vaping with the new T3 series coils
7. Bottom airflow control system
8. Five adjustable air inlet available: 0.8mm, 1.0mm, 1.2mm, 1.5mm, 1.7*6.2mm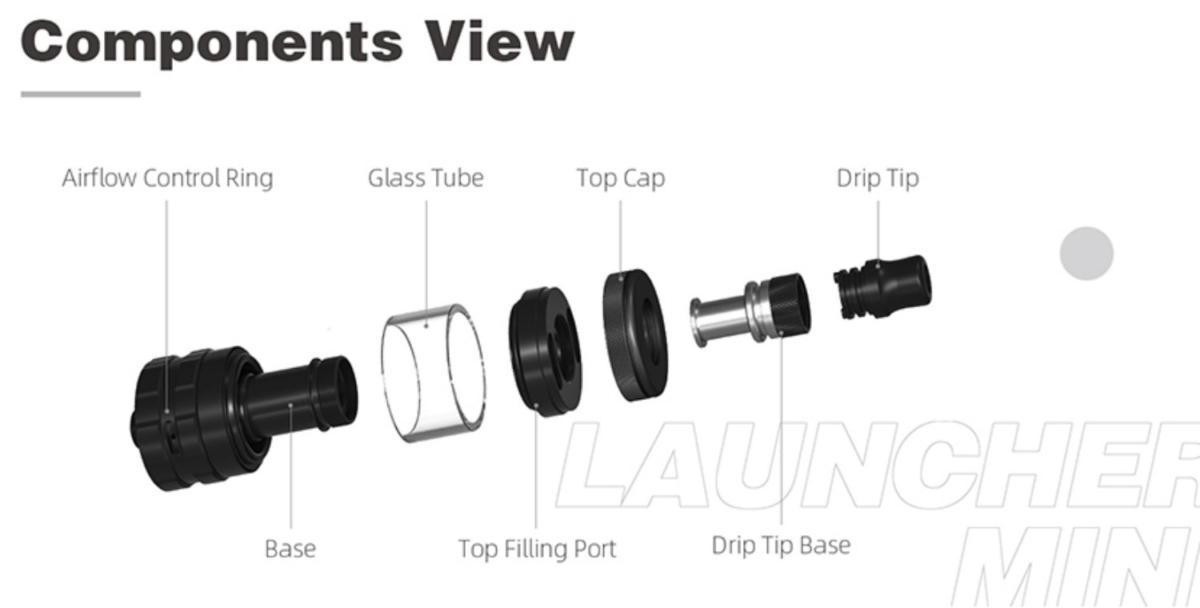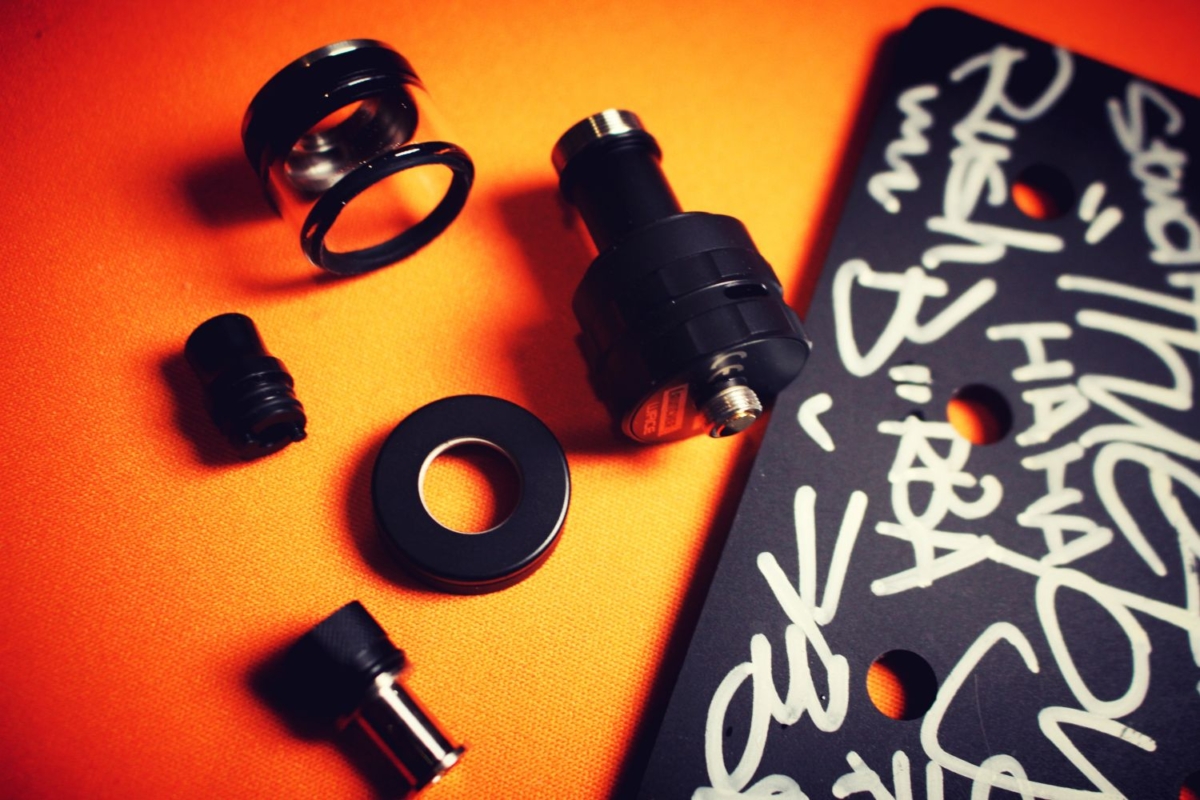 Launcher Mini Tank specifications
Size: 55.85*23mm
Capacity: 3mL
Coil: 0.7ohm mesh coil(KA1, 14-18W), 1.2ohm coil(KA1, 8-13W)
Body Material: SUS304
Color: Matte Black, Gold, SS, Blue, Gunmetal, Rainbow

Launcher Mini Tank package content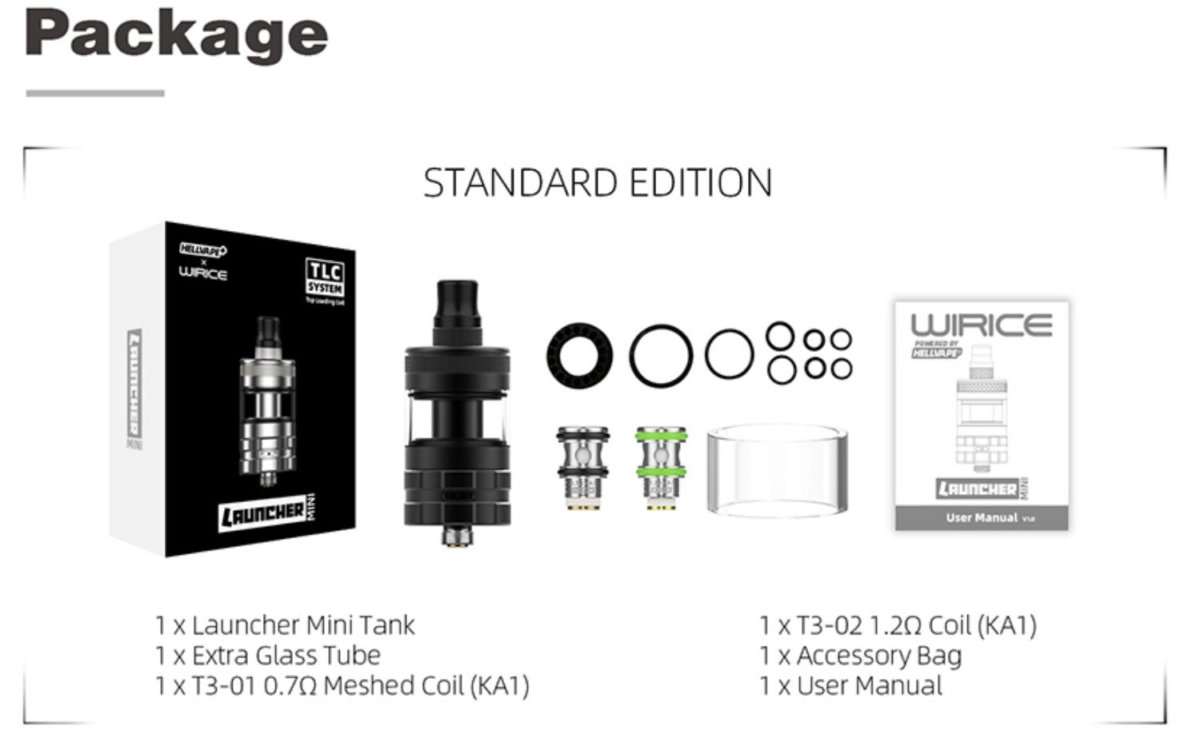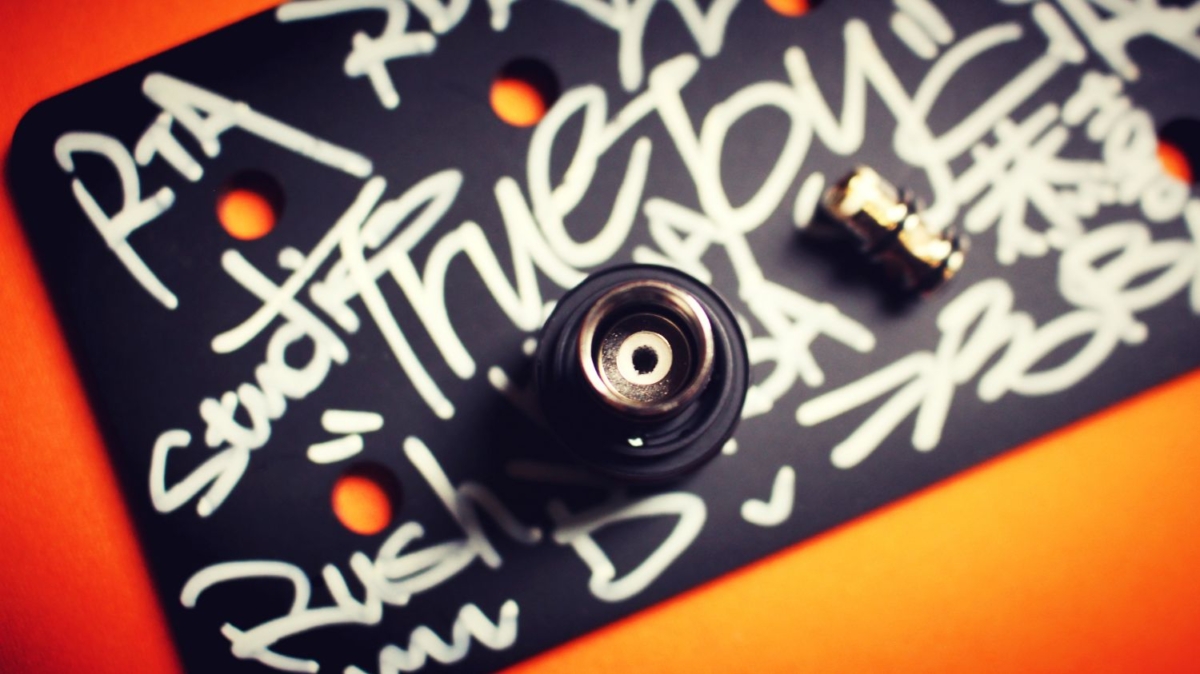 Launcher Mini Tank downsides
1. More condensate in the middle and late stages of the atomization core
2. The integrated base is not easy to clean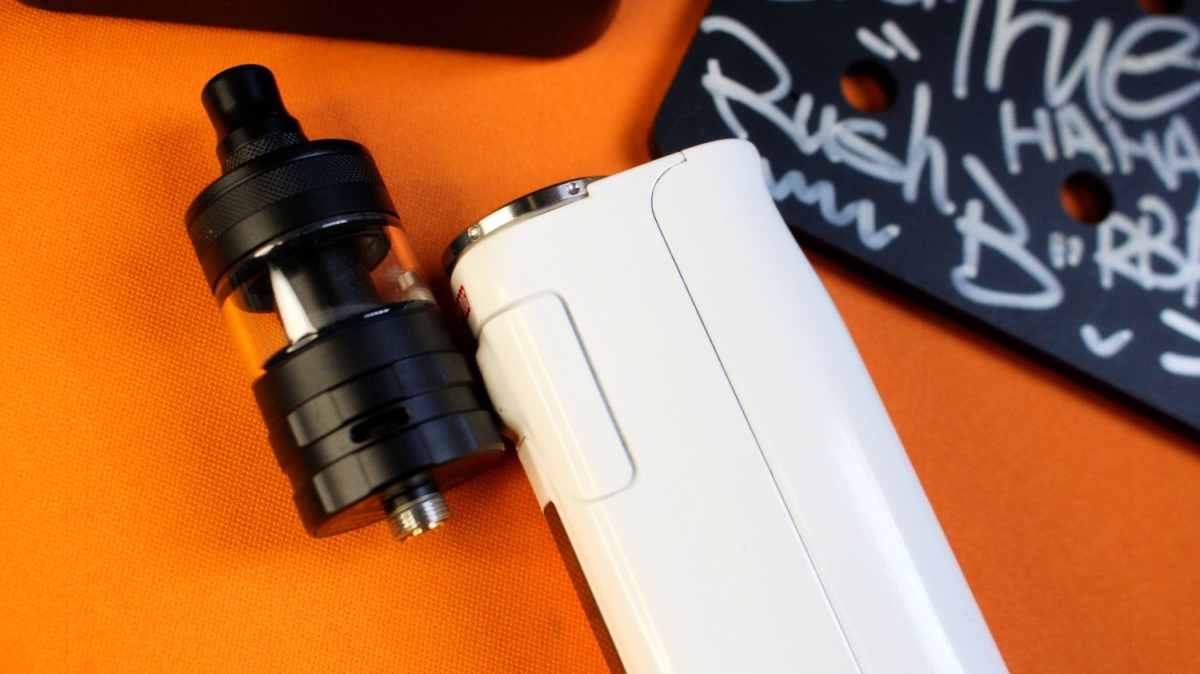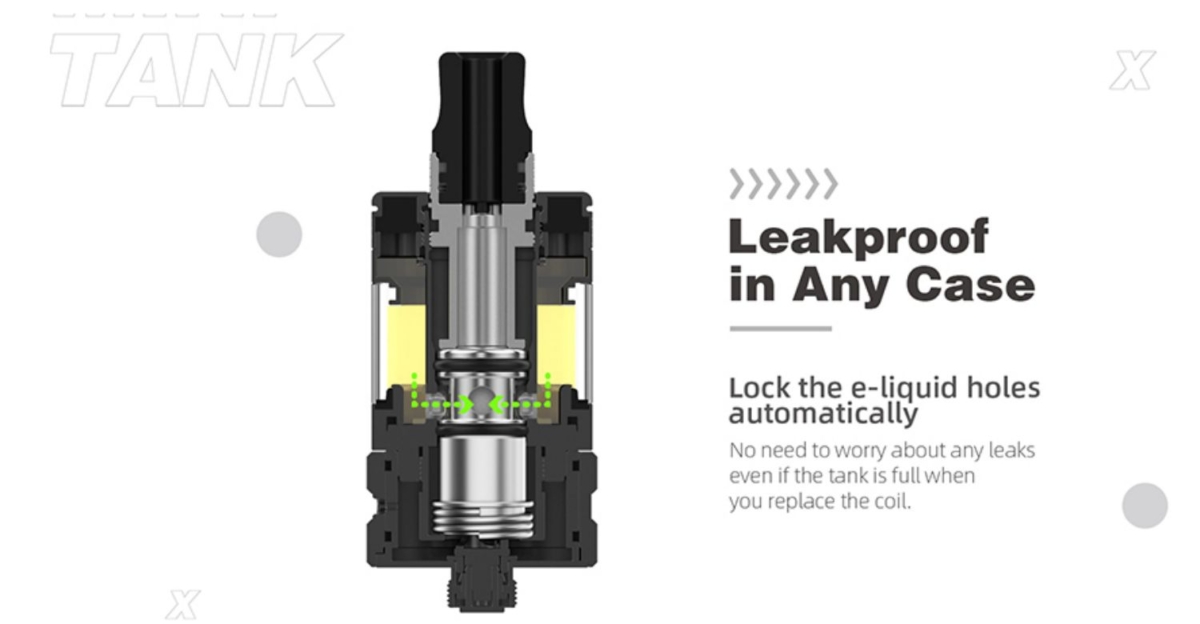 Verdict
This Launcher Mini Tank is a very invincible existence in terms of vaping process.
Particularly suitable for taking 6mg or 3mg high-quality e-liquid, like Jago's dessert series, or some other fruits and dessert e-liquids, which tastes very nice.
As to the disadvantage, the life of the atomizing core is relatively short.
It needs to be replaced in about 4 tanks to avoid excessive condensation that may cause a decrease in taste.
Captain highly recommended this tank if you care about taste a lot.
Okay, how do you think of this Launcher Mini Tank?
VAPE HOW WE ROLL, ALL IN TRUETOY,
I'm Captain Dirty, see you next time.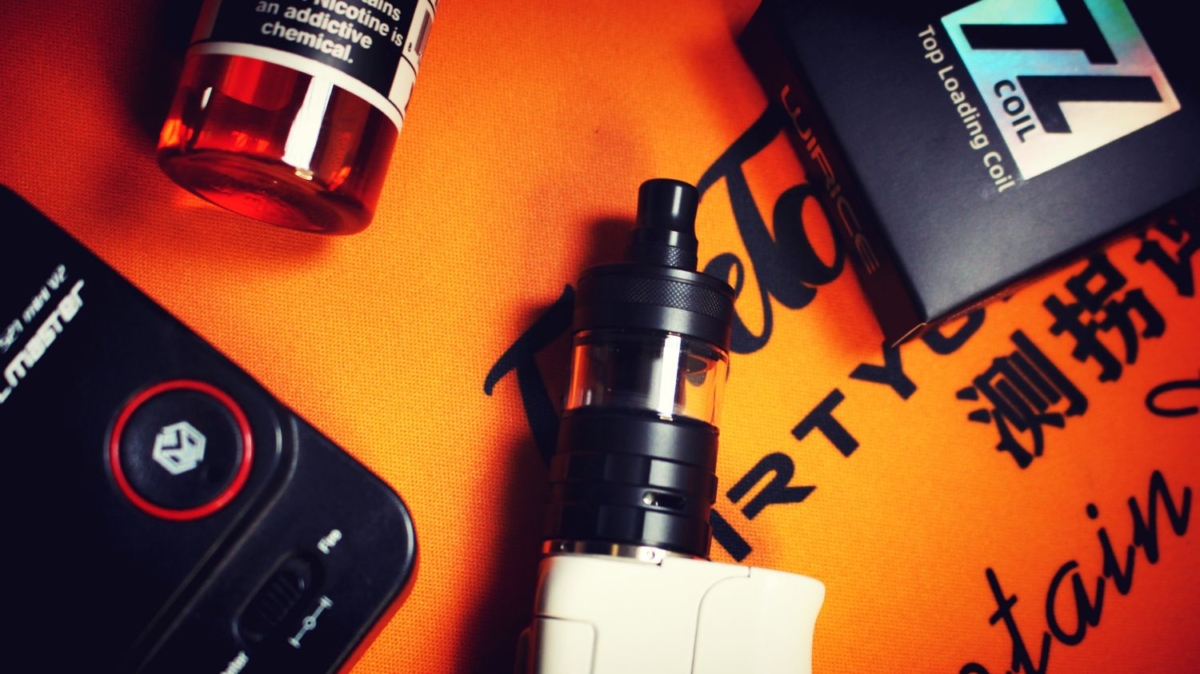 Coupon Code: LAUNT
Learn More Products from SourceMore