Among all the most popular transparent device series,
Rincoe's production can be called the best one.
Today, we bring their new hit product Jellybox Nano Kit.
Let's take a look at how the new vape is.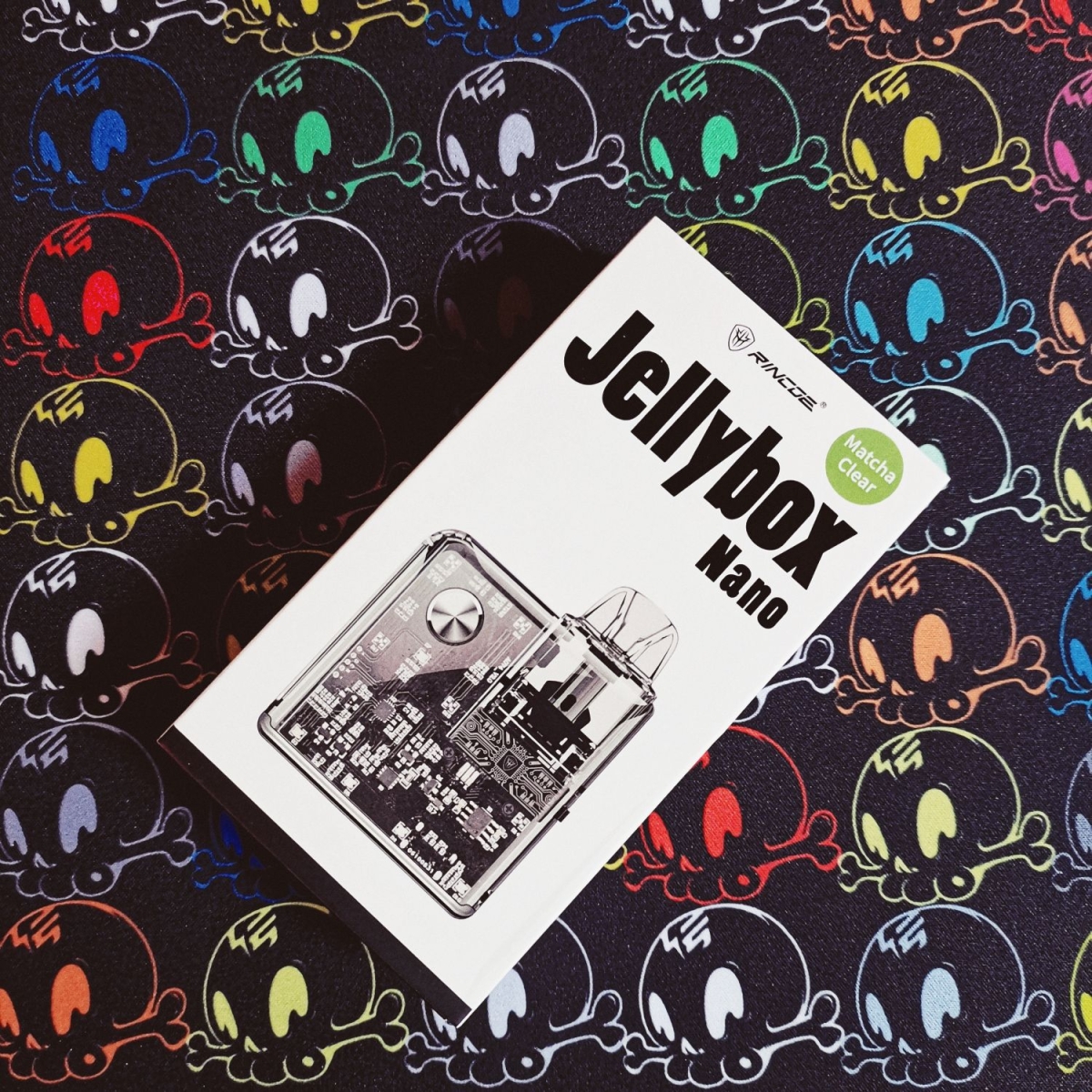 Jellybox Nano Kit brief view
Jellybox Nano Kit is built with 1000mAh battery, has 10-30W power range. It can be charged anywhere with type-c charging port design. It features 3 LED lights which will shine through into the full device. The pod can hold 2.8ml e-juice capacity and features leak-resistant design. There is adjustable airflow function on the side. A mesh 0.5ohm coil (for RDL, freebase e-liquid) and a mesh 1.0ohm coil (for MTL, nic salt e-liquid) are included in the package to bring you different vaping.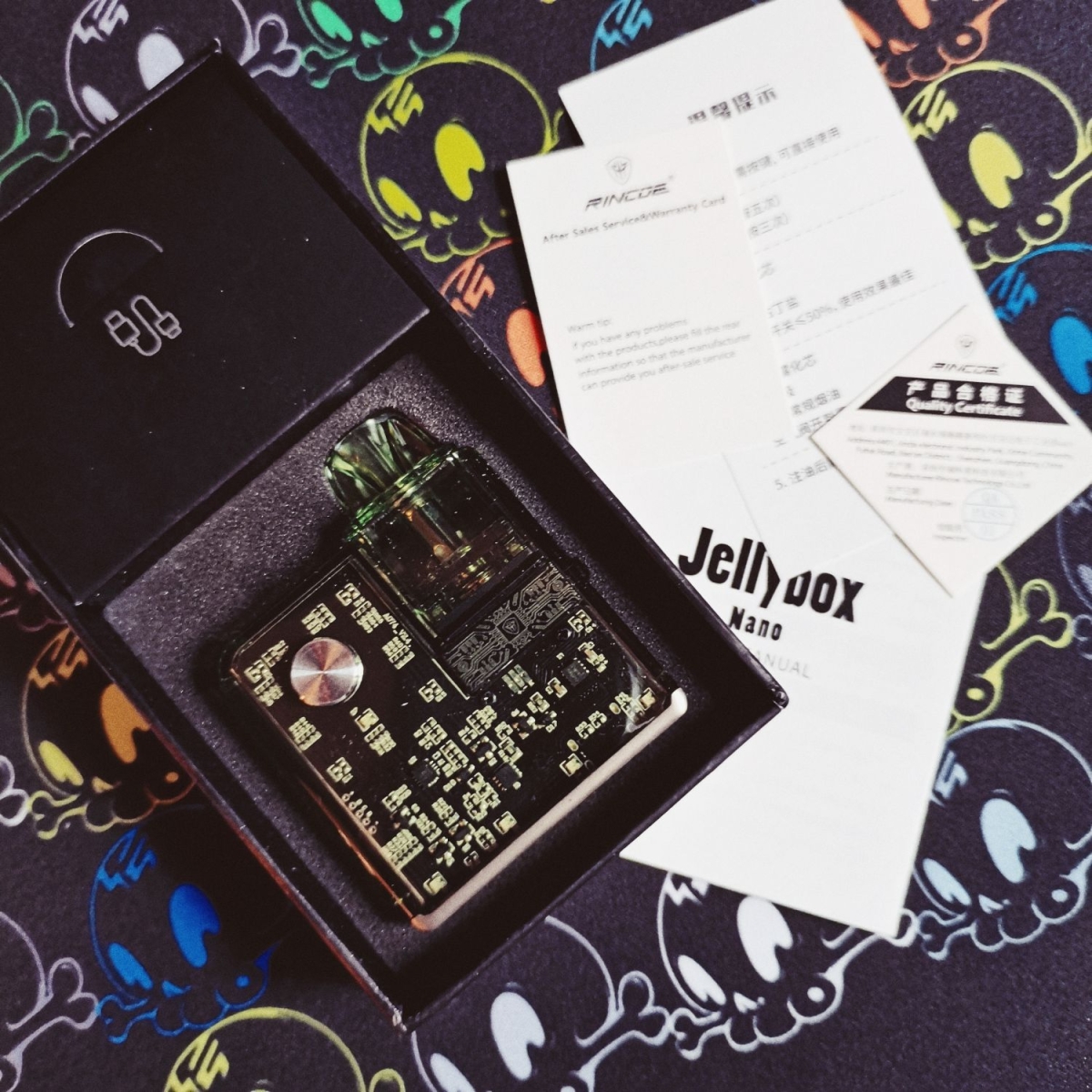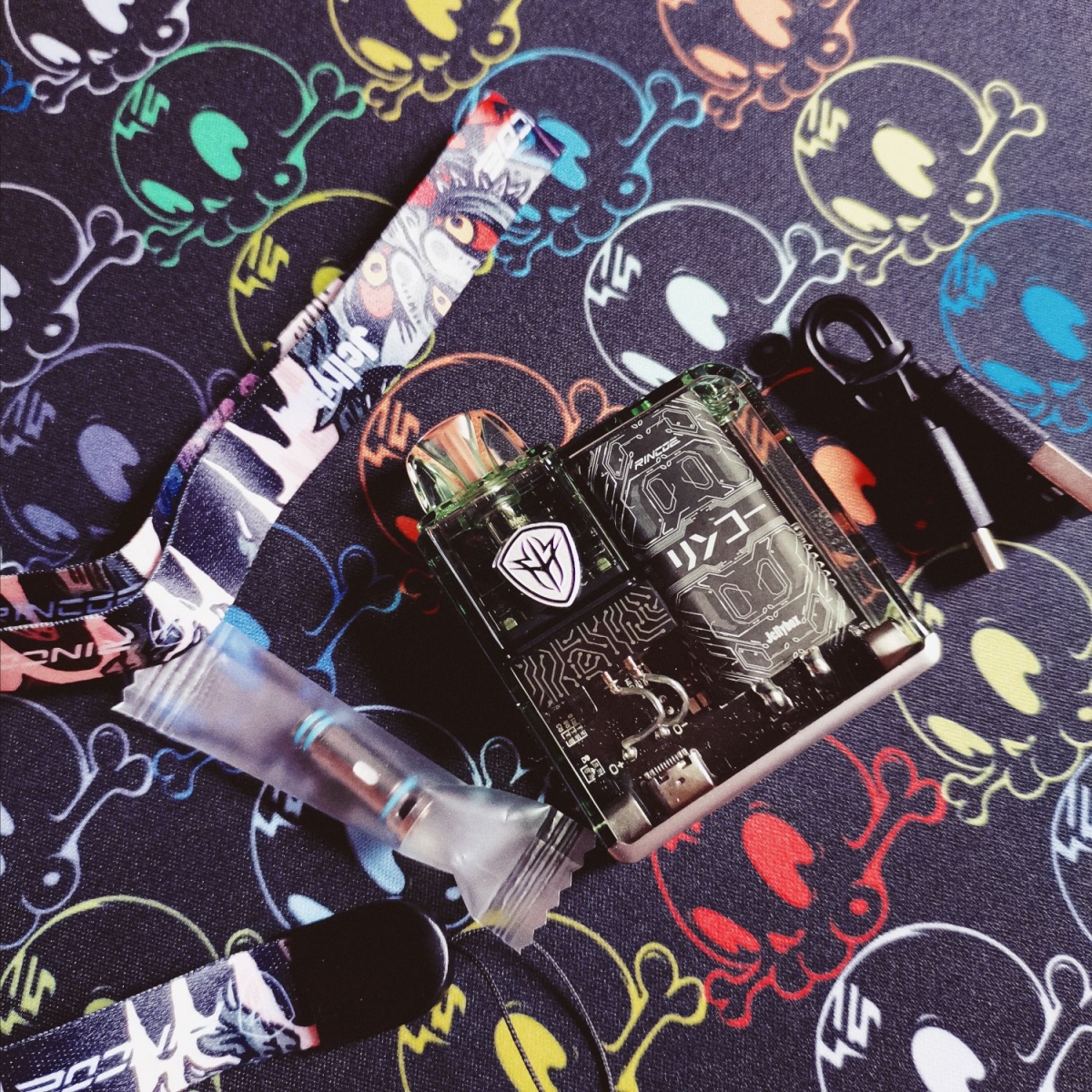 Jellybox Nano Kit specifications
1000mAh battery capacity, 10-30W power
2.8ml pod capacity, adjustable airflow
1.0ohm/0.5ohm mesh coil, type-c charging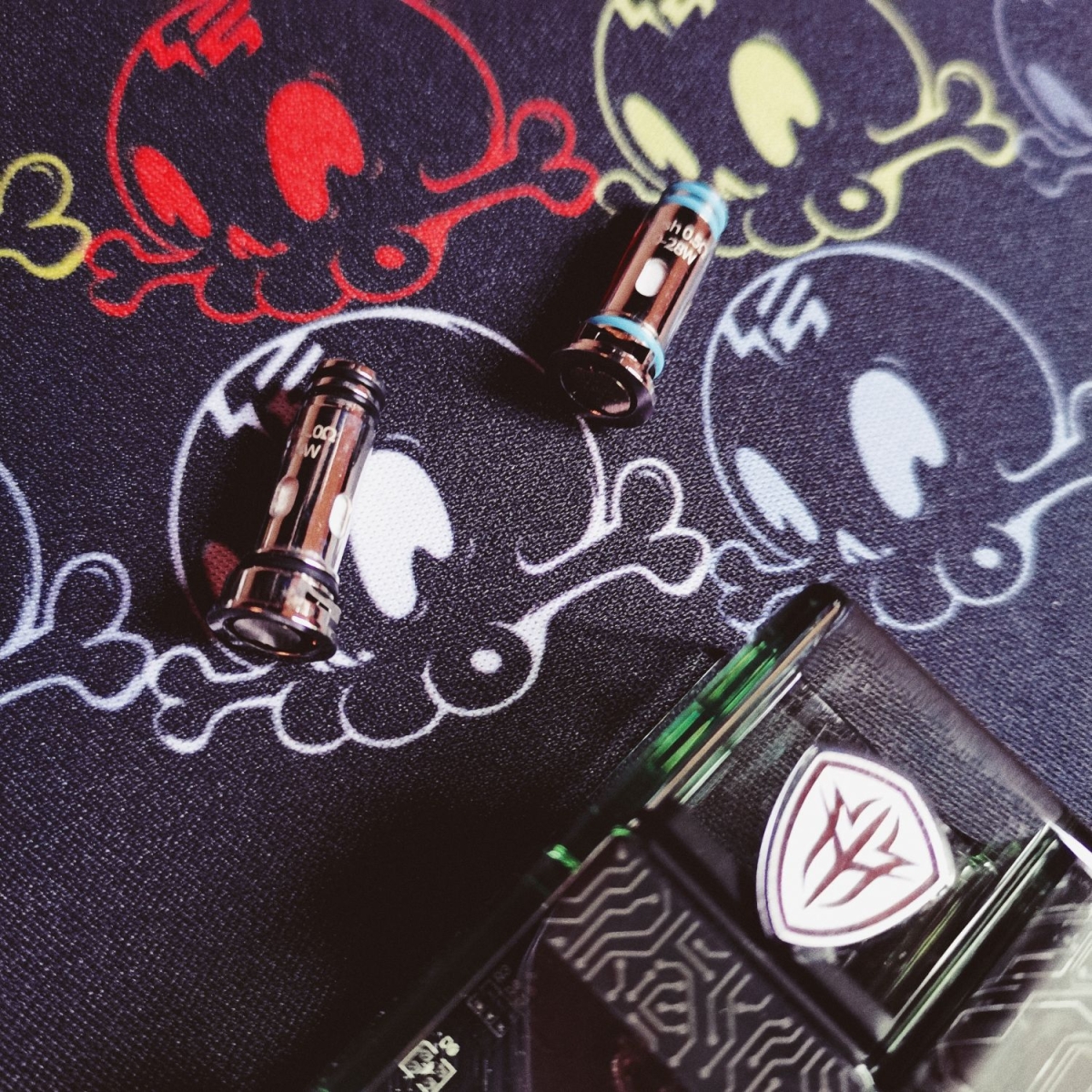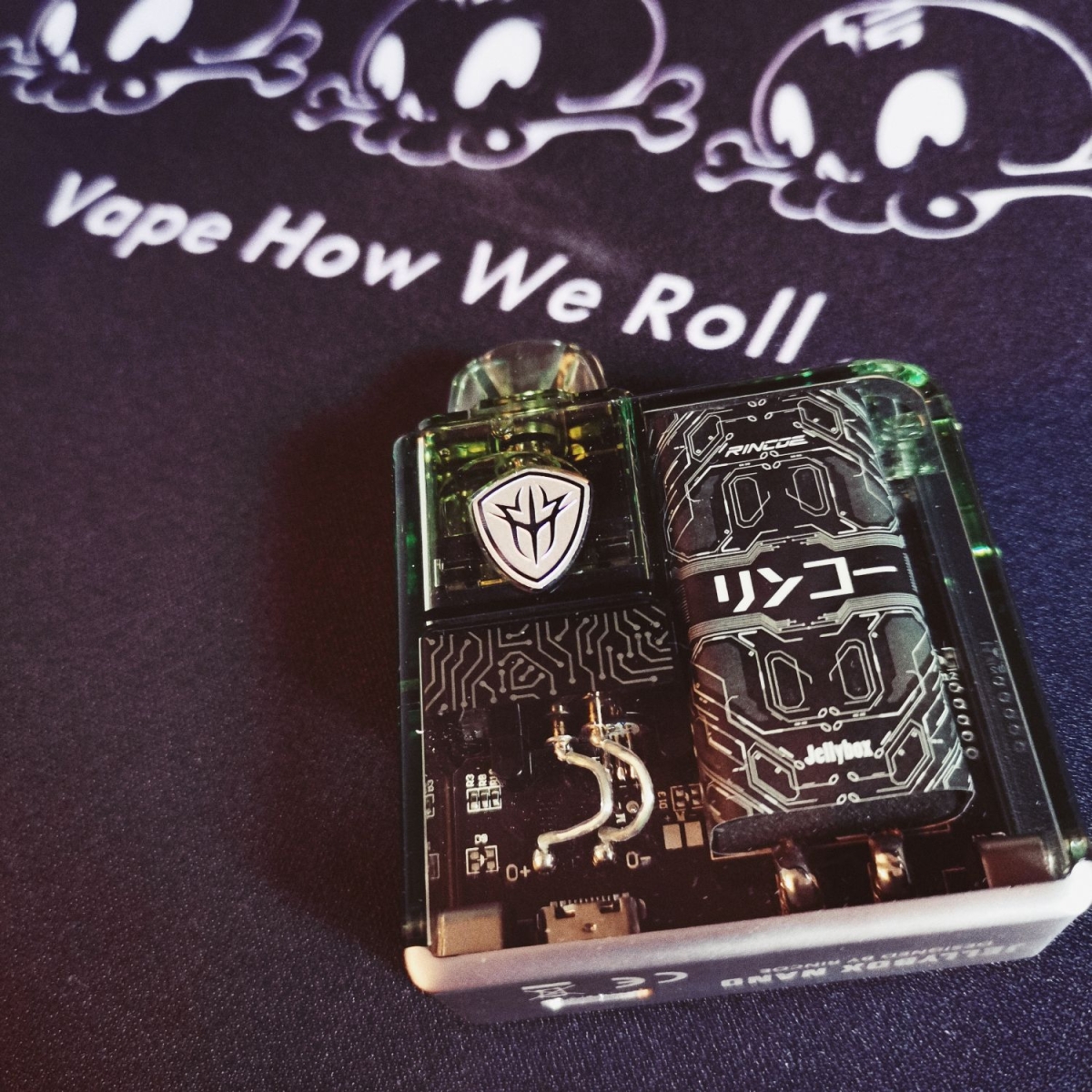 Jellybox Nano Kit package content
1* Jellybox Nano Mod
1* Cartridge (Mesh 1.0ohm Coil)
1* Type-C Charging Cable
1* Mesh 0.5ohm Coil
1* Certificate Card
1* Warranty Card
1* User Manual
1* Lanyard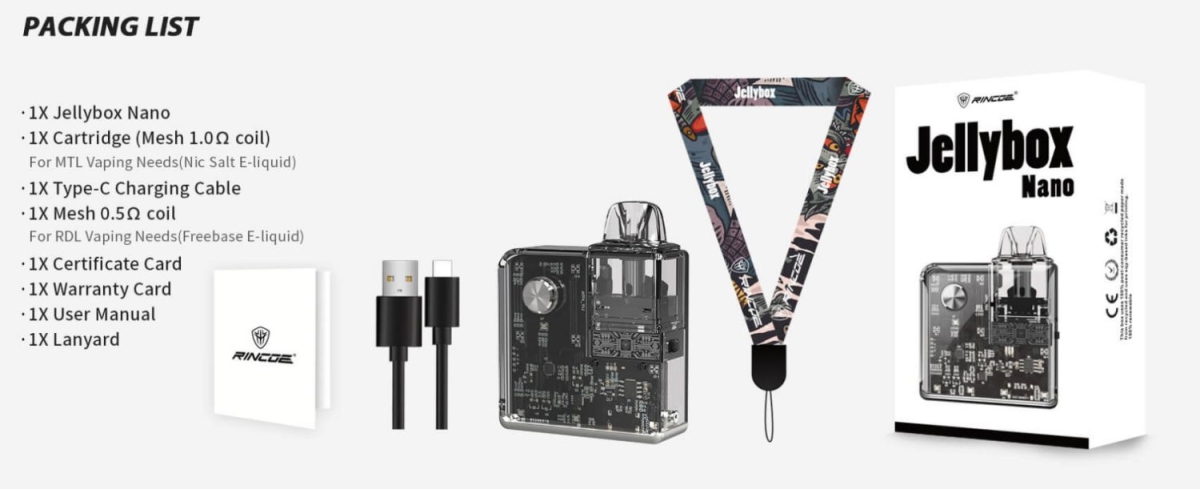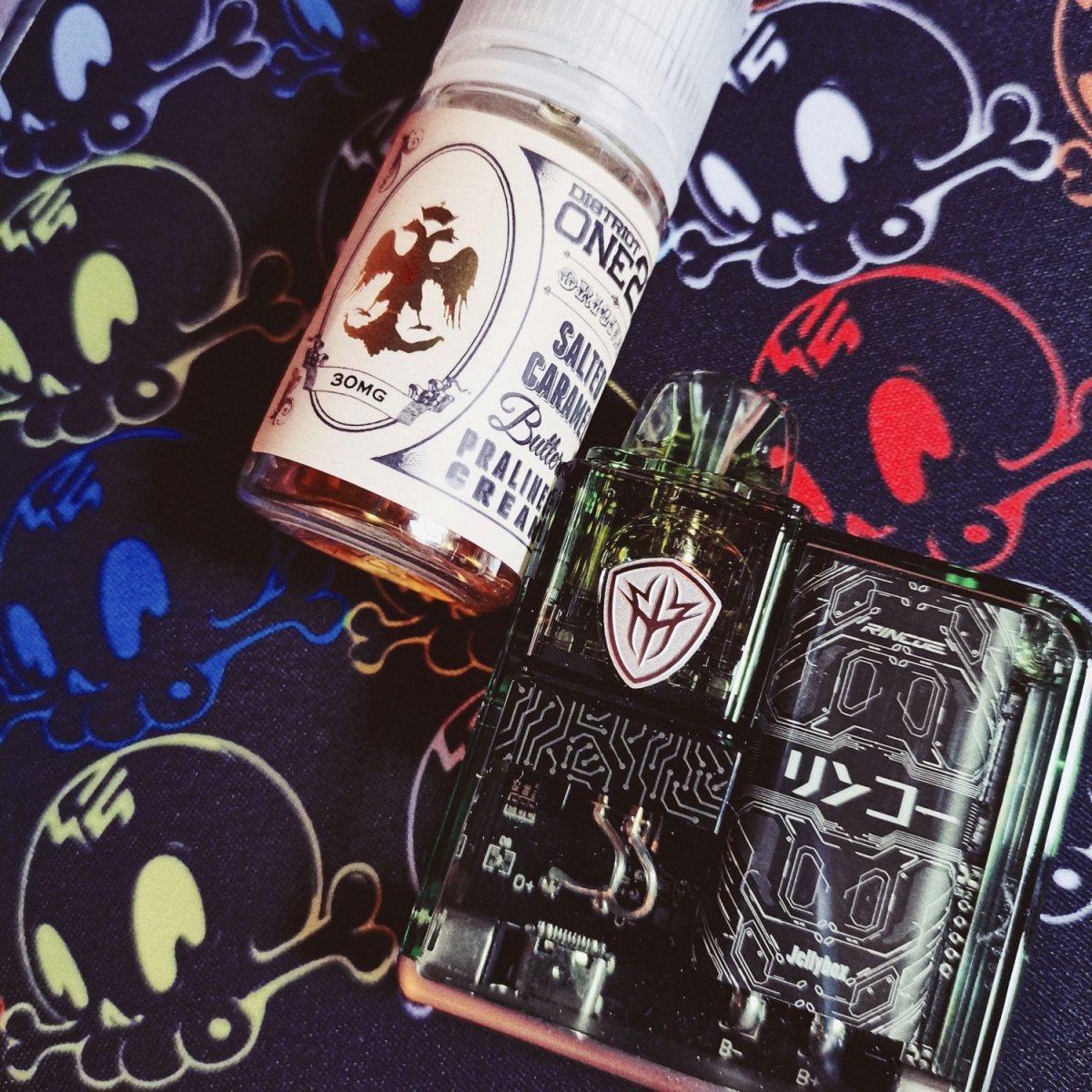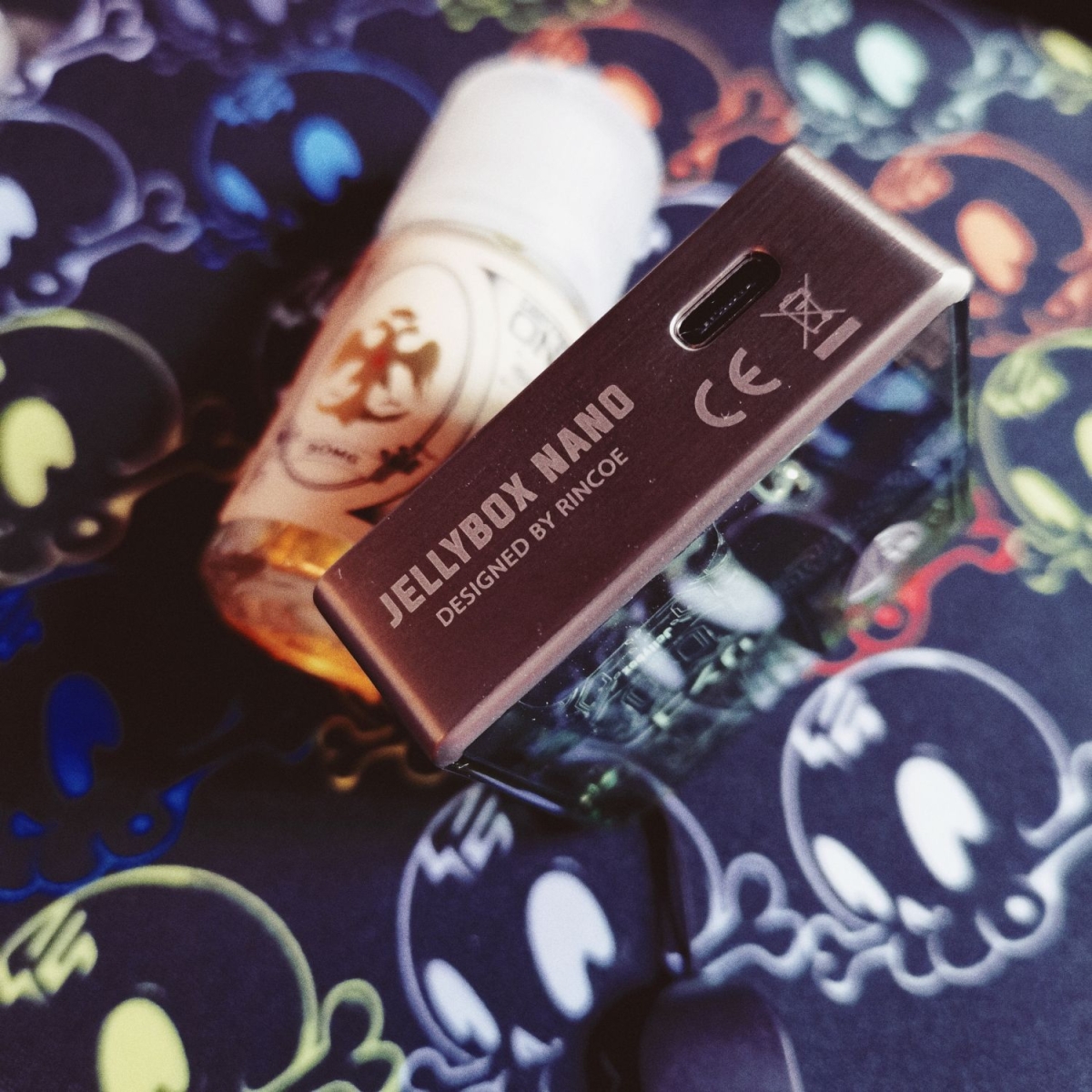 Jellybox Nano Kit colors
Full Clear, Black Clear. Amber Clear, Mocha Clear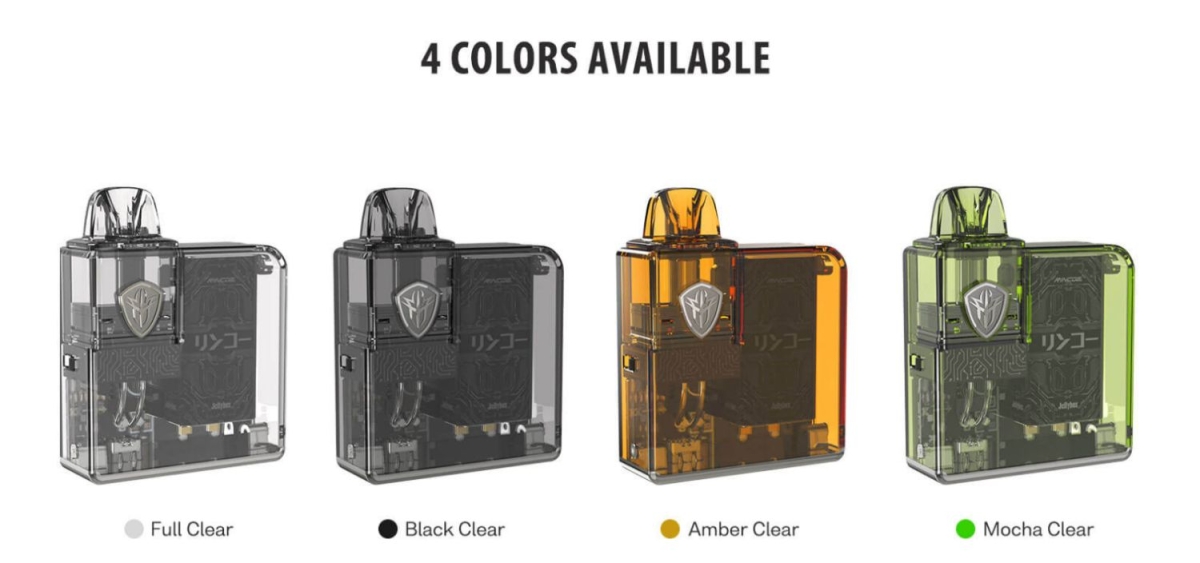 Jellybox Nano Kit Pros
1. The comes with a suitable size and good hand feel.
2. Fully transparent with lamp tube, it looks compelling
3. The taste is relatively good, and the dessert flavor e-liquid is dealt with very well
4. The release of power and the adjustment of the device are very coordinated
5. Very durable. 1000mAh battery with 2.8mL capacity.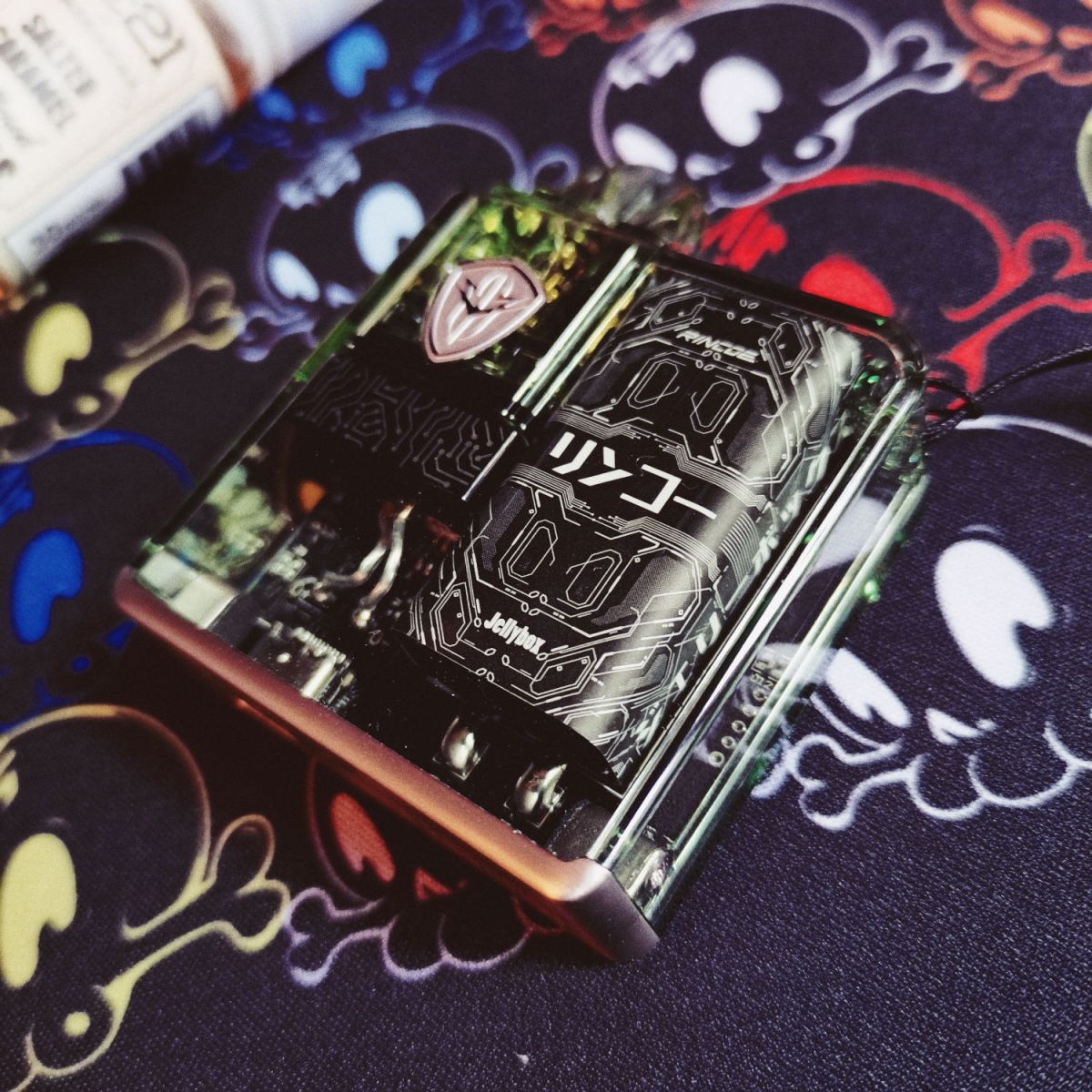 Jellybox Nano Kit Cons
1. The drip nozzle structure needs an integrated design, which is relatively straight-through and relatively not comfortable.
2. The coordination of the air intake switch is not very strong.
3. Pod and device don't fit well, there is no buckle design, it is not very beautiful.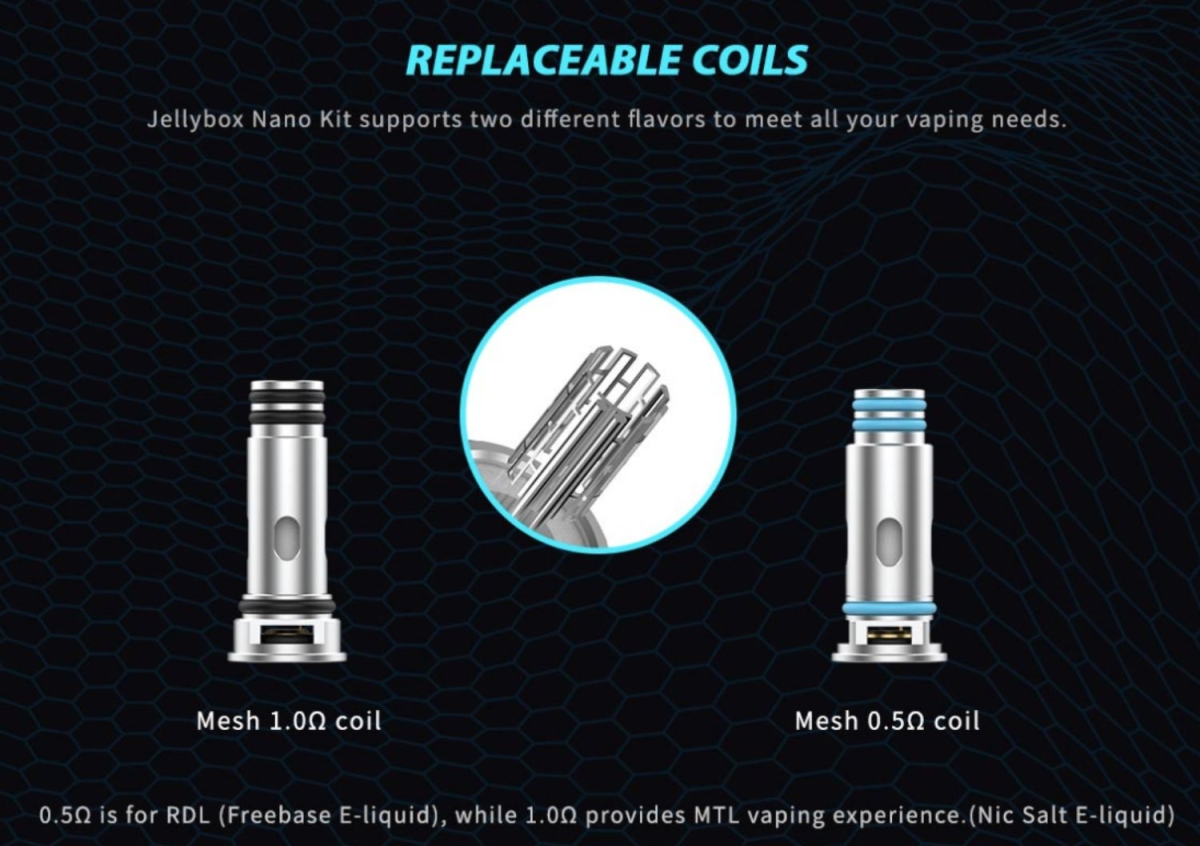 Verdict
The appearance of the device looks good.
And the power and atomizing core fit well.
The atomizer core comes with 0.5ohm and 1.0ohm, which can be adapted to most e-liquids.
We recommend 1.0ohm to vape nicotine salt e-liquid.
Meanwhile, its taste is really the best in this year's device.
However, Captain personally dislikes the pod and device combination design.
It looks like there are product tolerances, which are very uncomfortable and not exquisite.
Ignoring this point, the overall is a very good device, highly recommended
VAPE HOW WE ROLL
ALL IN TRUETOY
I'm Captain Dirty, see you next time.
Learn More Vaping Products on Sourcemore