At present, FIVE PAWNS still insists on hand-made e-liquid and makes the originality to the extreme.
Meanwhile, it complies with the US FDA and FDMA certification. which proves it's of high quality.
Today, Captain brings you the highly-rated ELO TOBACCO BRAZILIAN CITRUS and the relatively rare and hard-to-buy CASTLE LONG RESERVE 2020 aging version.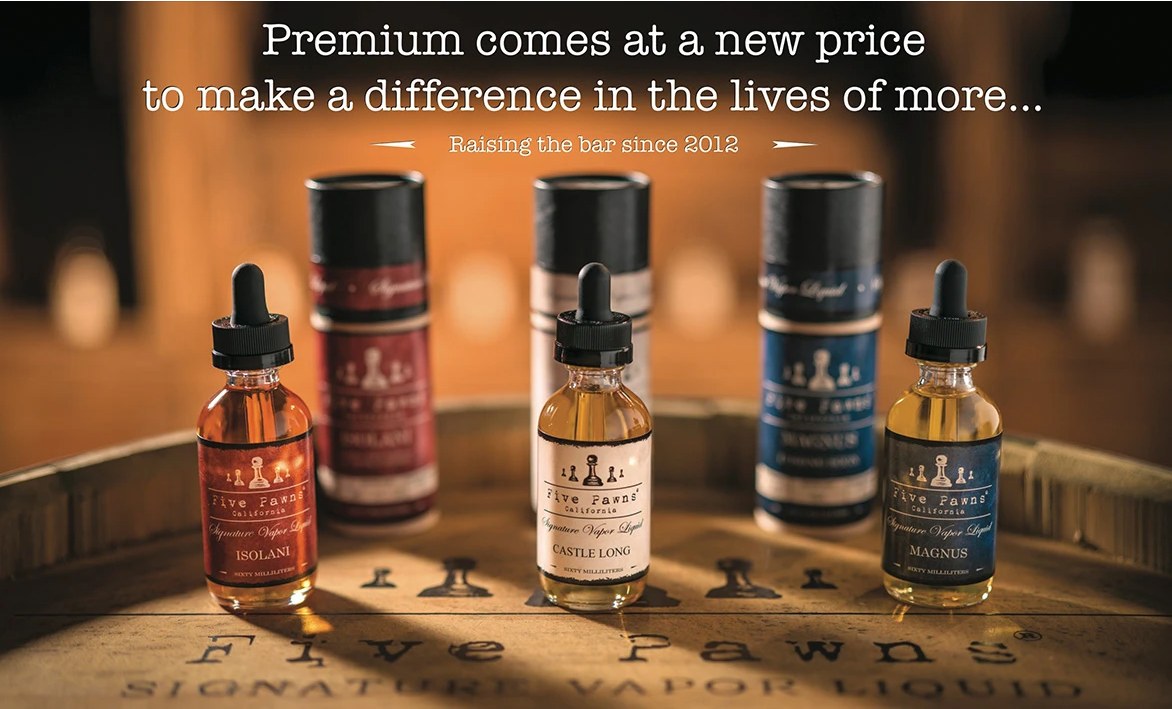 Five Pawn Brand Overview
Five Pawns began its journey in 2012 when we were struck by inspiration – from of all places – the game of chess. Since that seminal moment seven years ago, the company has evolved into the premium e-liquid company in the industry.
Five Pawns realized that the process of creating e-liquid flavor blends is like moving pawn pieces in chess, as a "pawn" is "someone or something that is used or manipulated to further one's purpose." It's also fitting that the game of chess is a sophisticated and complex pursuit with a variety of outcomes, much like Five Pawns' typical e-liquid flavor profile.
Soon after this moment of inspiration, Five Pawns started with 5 complex, handcrafted e-liquid flavors that were created for the vape connoisseur and his or her discerning approach to the experience. They recognized that five traditional tastes are distinguished by the human palate: Sweet, bitter, sour, salty, and umami (which is described as savory). Therefore, each Five Pawns product line has an ingredient mixture that satisfies each one of the five tastes. And hence the name.
With this innovative founding concept, Five Pawns has become a leading e-liquid manufacturer and online retailer in the vape industry. Creating unique vape flavors, the company produces e-liquids starting from the "molecule up," so that each flavor remains uncompromised and created with premium ingredients and no artificial sweeteners – ever. Some of the best vape flavors Five Pawns has created are award winners and highly sought-after by the discerning vaping enthusiast who understands both taste and value.
ELO TOBACCO BRAZILIAN CITRUS introduction
Capacity: 60mL
Concentration: 6mg
VG:PG: 70:30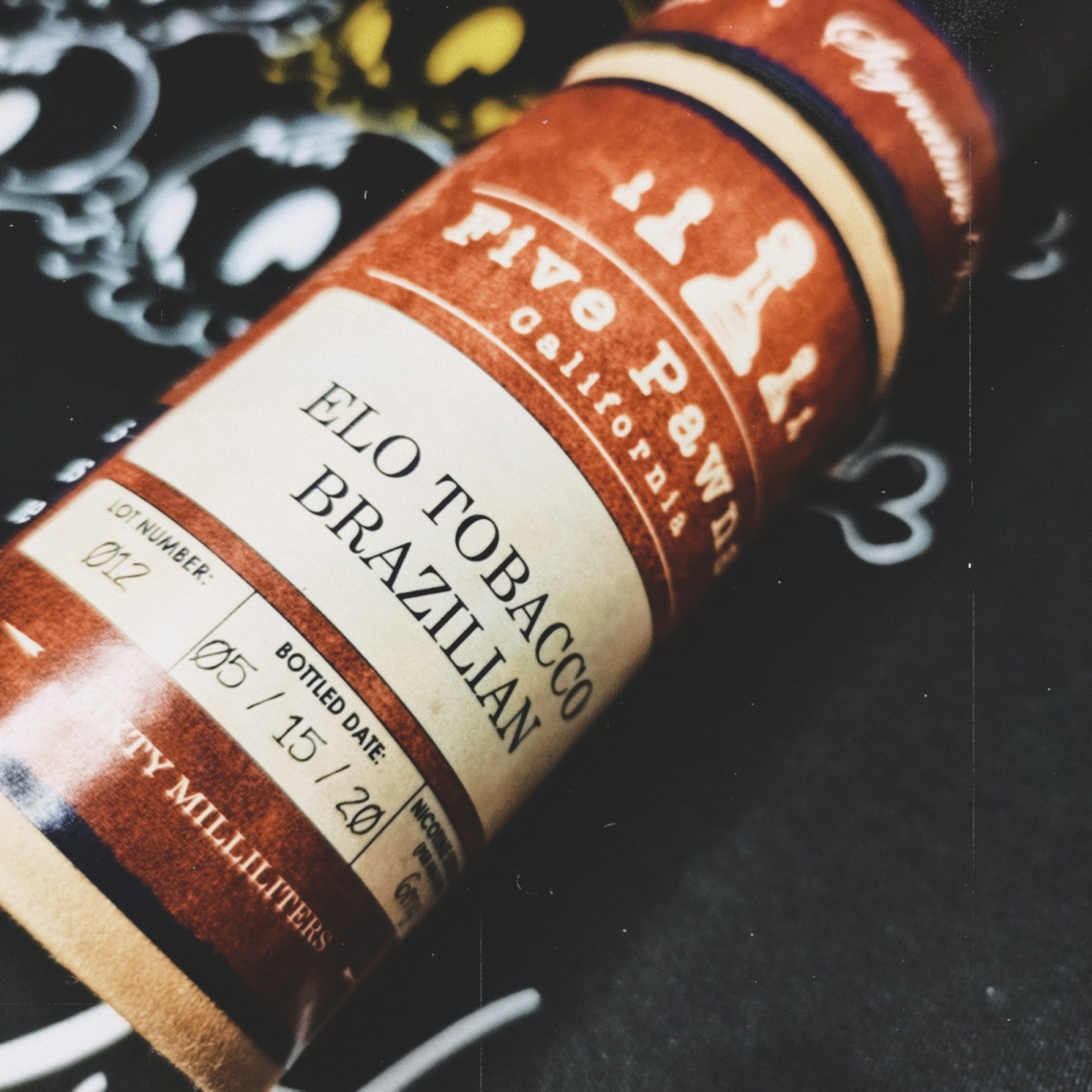 Five Pawns Elo Tobacco e-liquid, voted "Best Tobacco 2019" by Vapor Authority, was inspired by the unique tastes of the Brazilian tobacco leaf. Classifying the taste of tobacco is really very similar to a sommelier's study of and knowledge of fine wine. The Brazilian tobacco leaf is earthy and aromatic flavor that distinguishes it from other varieties.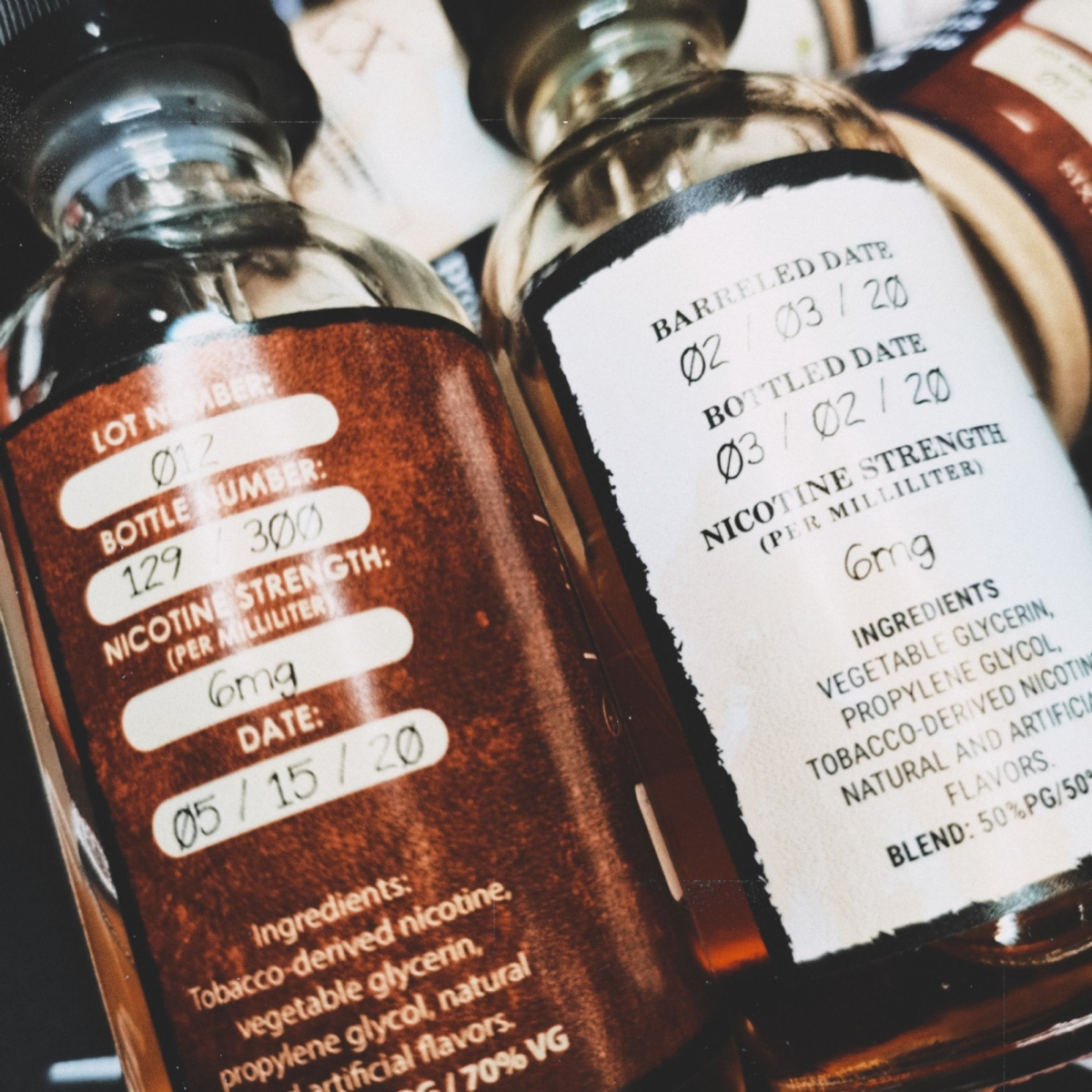 Because of the tobacco flavor here, the data used by Captain is 28ga of plain silk, 1.4ohm.
It is recommended to use some chip for stability or high-end device to try and experience.
Captain chose the DNA60 device.
First of all, the citrus flavor is obvious. The time of tobacco intervention is a bit short. After adjusting the curve of the device, the overall smoothness and throat hitting will feel a lot more comfortable, so I suggest adjusting it here. The intervention setting of the device curve depends on your preference.
Friends who are familiar with FIVE PAWNS know that the previous VGPG ratio was 5:5. This time the ratio of VG: PG:70:30 was adopted. I personally think it is more successful and more suitable for friends who are used to mouth-to-lung vaping. It is a perfect match.
Tobacco flavor feels good. It is very pure and is highly recommended for friends who like tobacco.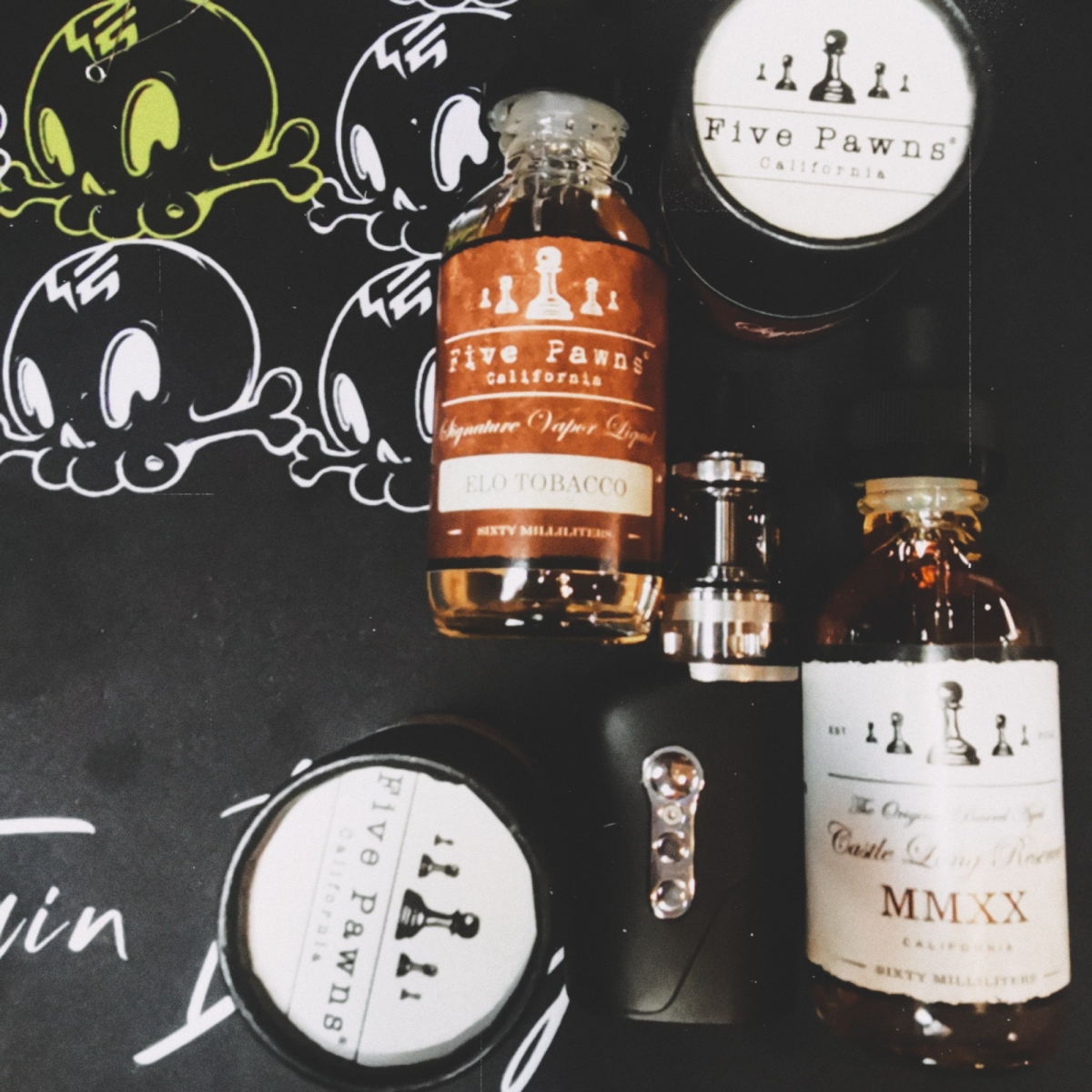 CASTLE LONG RESERVE 2020 Aged version
Capacity: 60mL
Concentration: 6mg
VG: PG: 50:50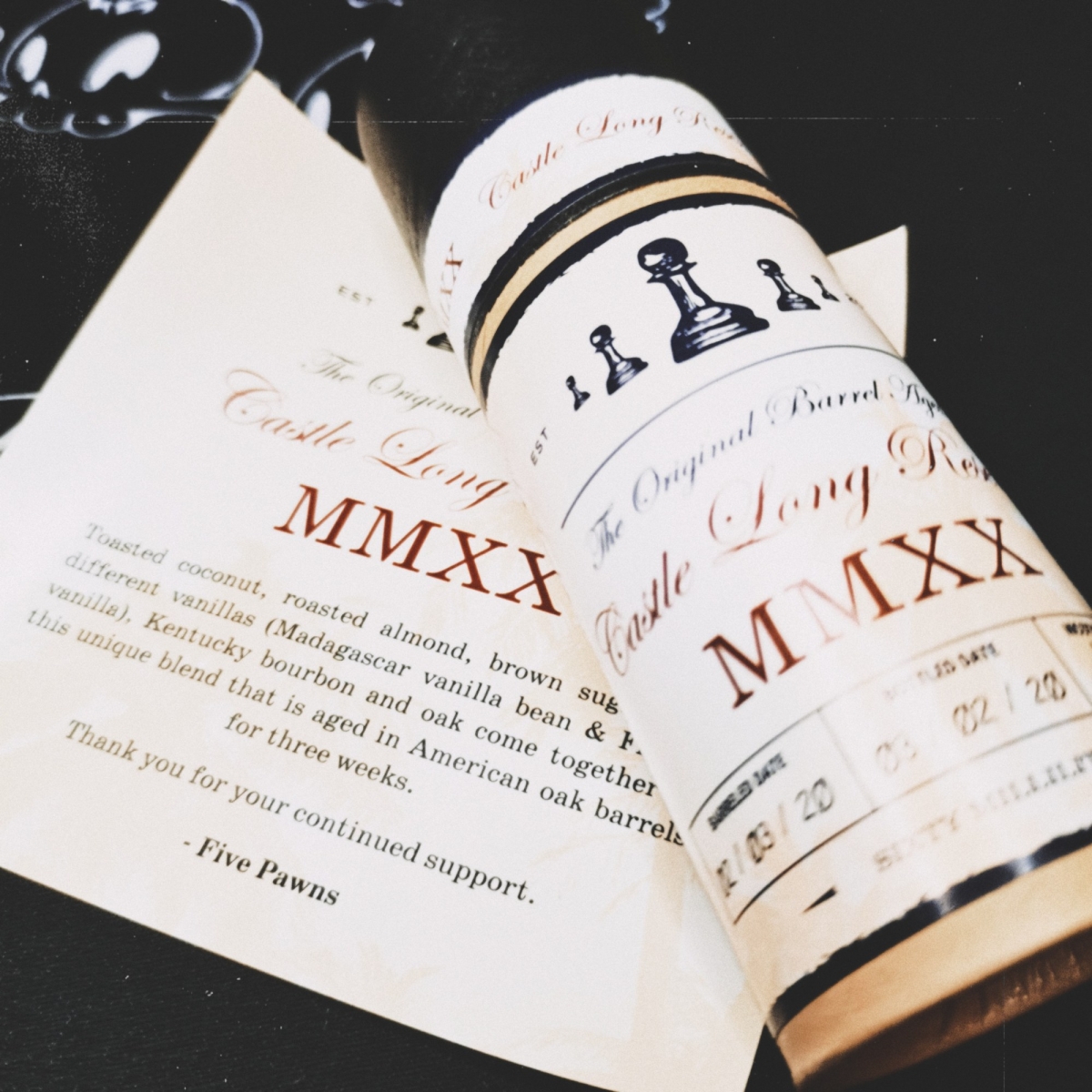 CASTLE LONG RESERVE is one of the most classic flavors of FIVE PAWNS, a limited edition that is aged in oak barrels for three weeks. It is sold once a year, and each time it becomes a feast for e-liquid connoisseurs. The e-liquid that used to enter the auction house to be auctioned is like a work of art, and the e-liquid industry can be recorded in the history of the classics. In the Cigarette Review user vote, it has won the "best taste" devil taste.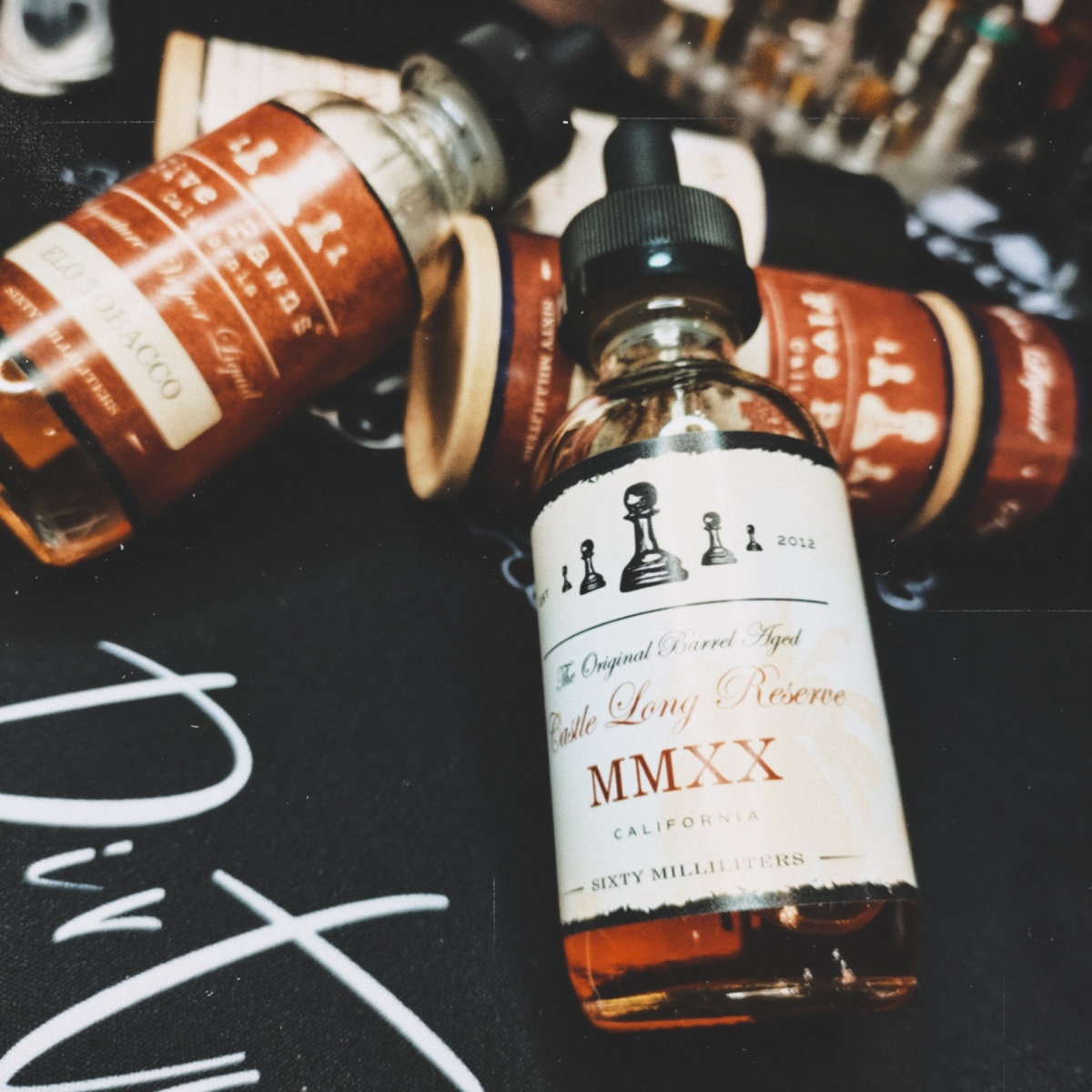 This delicacy has a striking flavor of toasted coconut e-liquid and features roasted almonds, which brings a balanced and mellow taste. Enhanced with Madagascar and French vanilla, the Five Soldiers Castle long e-cigarette liquid is added with caramelized brown sugar, and finally added with the subtle essence of Kentucky bourbon, bringing a truly unparalleled experience. Be kind to yourself and try this first-class e-liquid.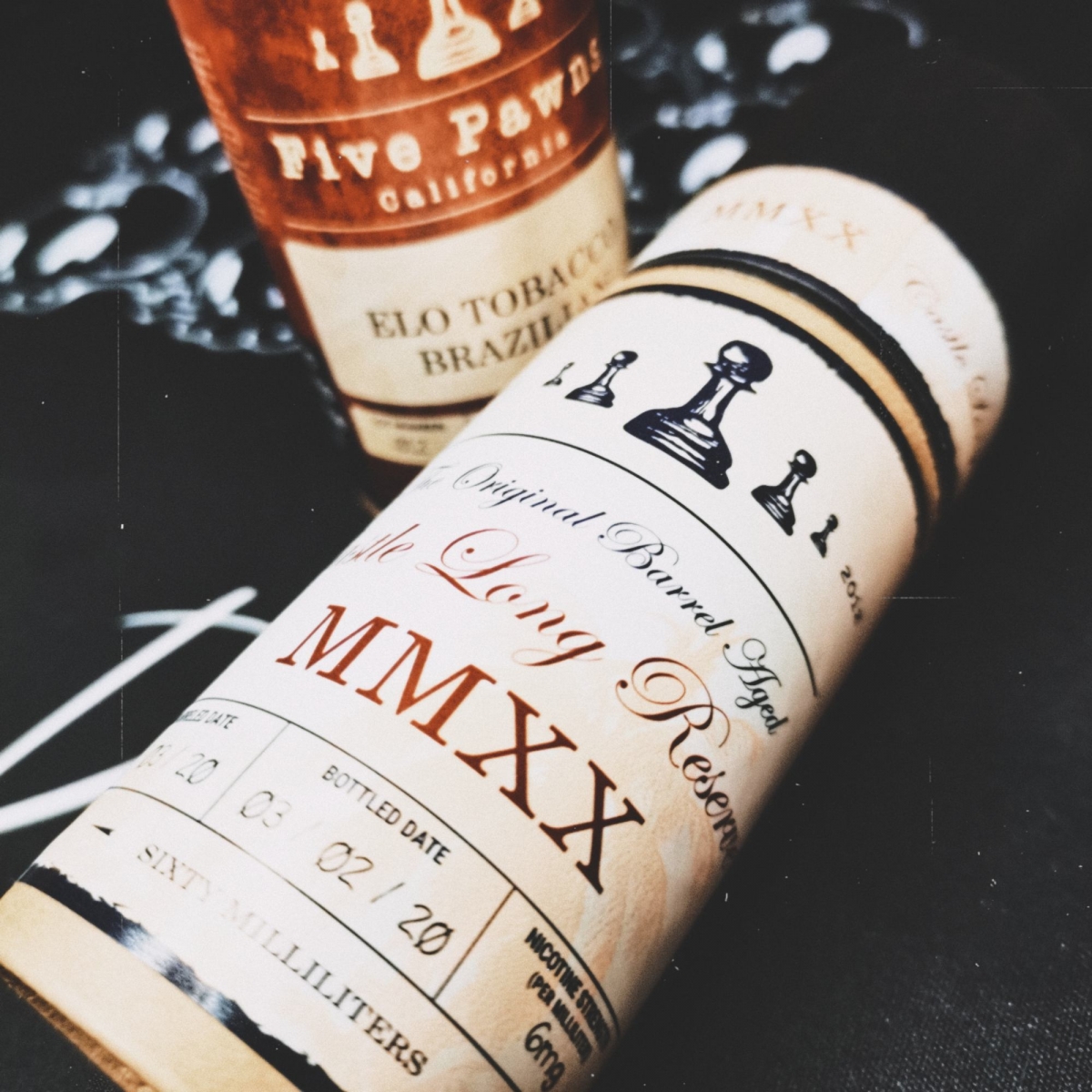 This is a very, very hard to buy e-liquid, not only because of the small amount, but also because you have to book a bottle of "classic" long in advance. Starting in 2012, this version will only be sold once a year. There is a collector's version of 120mL, but it's a pity, hahaha, I didn't get it.
Let me talk about the data first. It is still a BRUCE DNA60 box with Ni80 single stranded coil, 1.2ohm, and the bishop Rta used for the atomizer.
I still experience such an e-liquid under the special curve mode adjustment (different from person to person, I hope everyone can try to breathe in the e-liquid of this quality, and the details of the e-liquid will be more)
The first taste has a strong aroma of coconut in it, with the combination of chocolate and nuts, it looks very dessert, the feeling of coconut will stay on the taste buds for a while, the dryness and fullness of the nuts will breathe out with the chocolate, and the tail has a smell of bourbon, the overall feeling is very much like German chocolate cake. It will feel slightly bitter, but there is also a neutral sweetness. I think those who like to experience desserts must try it. It will be more stable and fuller than the normal version of CASTLE LONG RESERVE for satisfaction.
Verdict
Although FIVE PAWNS is not known to many new vapers, I believe that the unique processing method, the rigorous and most demanding quality and the excellent adjustment of the taste will be sought after by the vapers again. The independent paper tube packaging represents its most sought-after quality.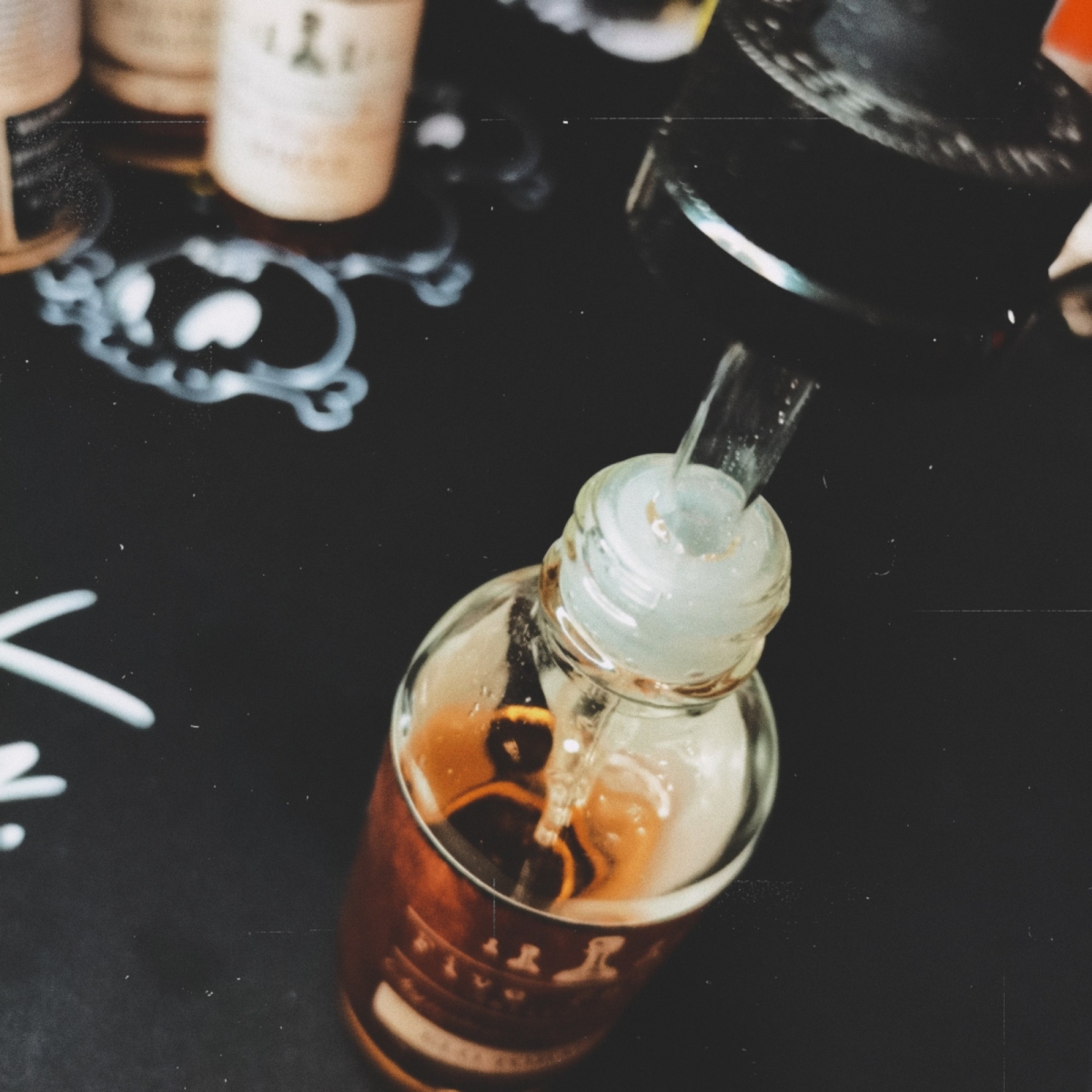 In addition to the specially processed glass bottle filling, the bottle mouth is equipped with a small design to prevent excessive oxidation, with very good details. If the previous packaging was called double sealing, it should now be called over-sealed. Such a brand is worth bragging about and praise. Compared with general products, the market price is slightly more expensive and difficult to buy. In other aspects, it is really difficult to find shortcomings.