Wotofo as a brand capable of independent research and development,
It is still widely praised in the industry, especially for the persistence of mesh core and mod, which is highly admired.
This year Wotofo also announced its return to the Chinese market,
Fans and friends should know what this means.
So today I will bring you a pod vape from Wotofo,
Manik Mini Pod Kit.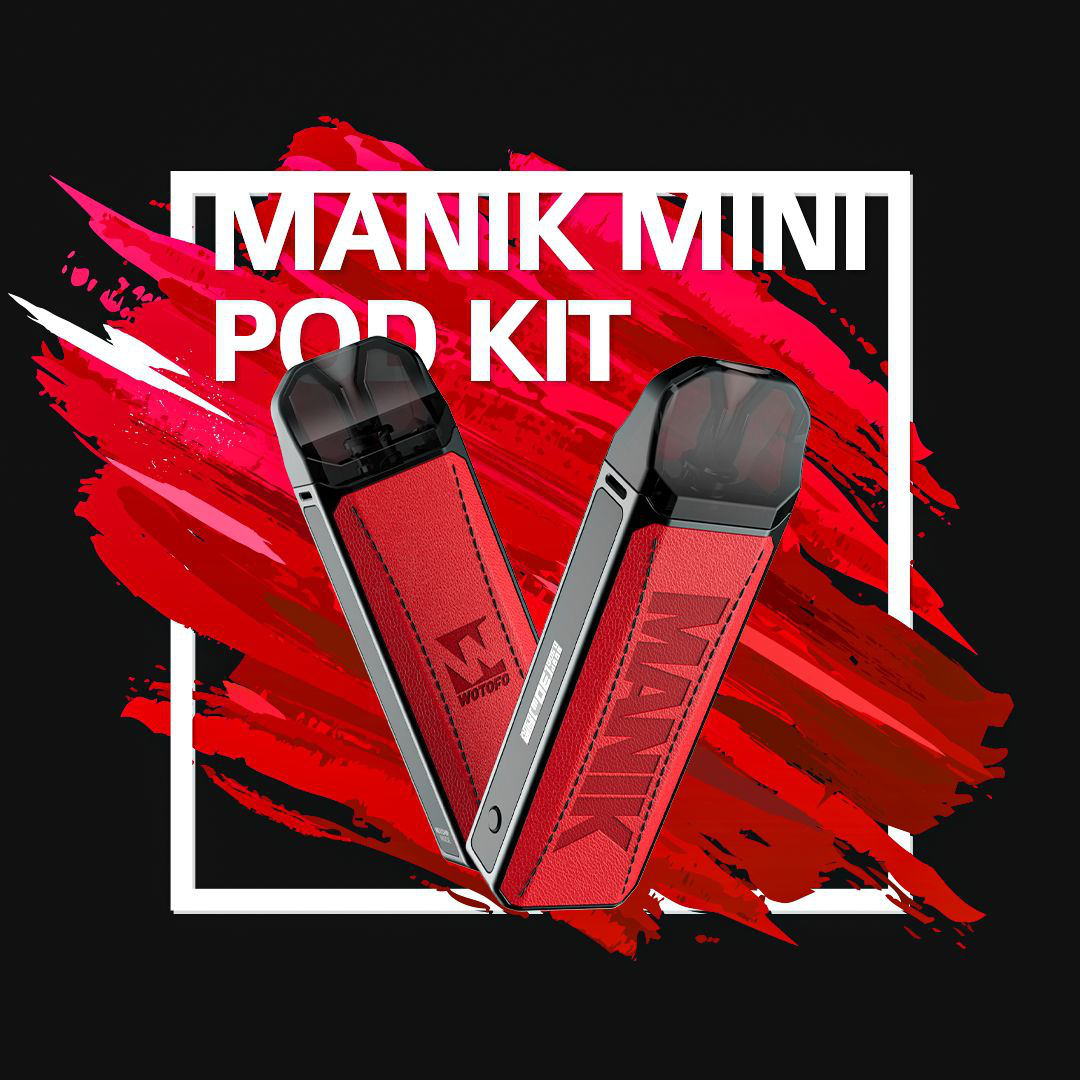 Manik Mini Kit brief view
Manik Mini Kit is designed to be mini and flavorful. Built with 1000mAh battery capacity, you can vape it all day. One button is available for you to adjust the wattage between 1-30W. Vaping information can be read with a 0.96 inch OLED screen. Manik Mini is compact and lightweight and can be automatically activated without having to press a button. The mouthpiece's curves are fine-tuned to fit your lips well and its air passage is designed to facilitate MTL inhalation. Equipped with NexCHIP technology, Manik Mini has 0.001s firing speed and multiple protections to ensure your safety. The pod is a 3ml pod that built with coil to minimize the hassle and save time. It adopts M11 Parallel Coil 0.6ohm and M12 nexMESH Coil 0.6ohm. In addition, Manik Mini features water-proof pod connection.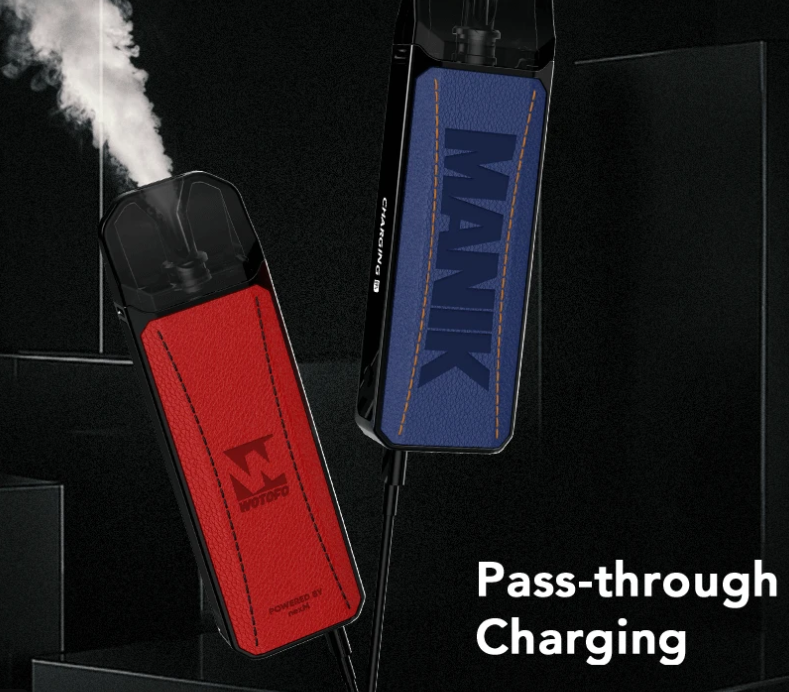 Manik Mini Kit parameters/ specifications
Dimensions: 92 x 28 x 16mm (with pod installed)
Pod Capacity: 3ml (Standard Edition) / 2ml (TPD Edition)
Coils & Resistance: M11 Parallel Coil 0.6Ω
M12 nexMESH Coil 0.6Ω
Main Material: Zinc Alloy + PCTG
Display: 0.69'' OLED Screen
Filling Method: Side Filling
Airflow Type: Side Airflow
Battery Type: Built-in 1000mAh Battery
Output Power: 1-30W
Charging Port: Micro USB
Charging Current: DC 5V/1.2A
Charging Time: 60 minutes
Net Weight: 64g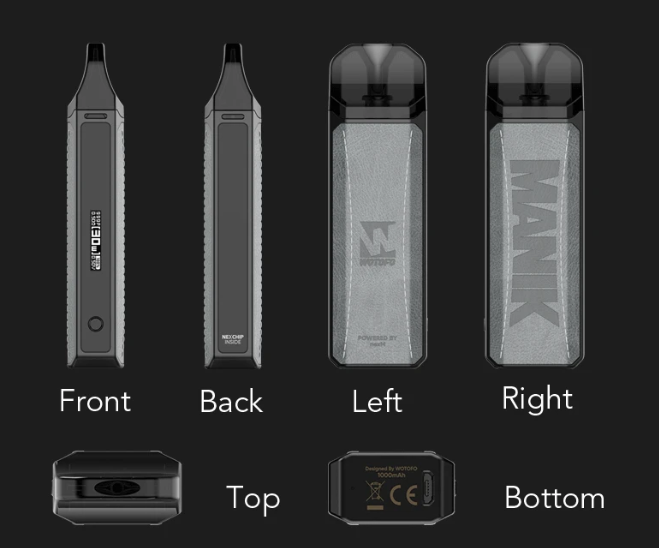 Manik Mini Kit pacakge content
Manik Mini Device x1
· User Manual x1
· Charging Cable x1
· M12 nexMESH Coil Replacement Pod x1
· M11 Parallel Coil Replacement Pod x1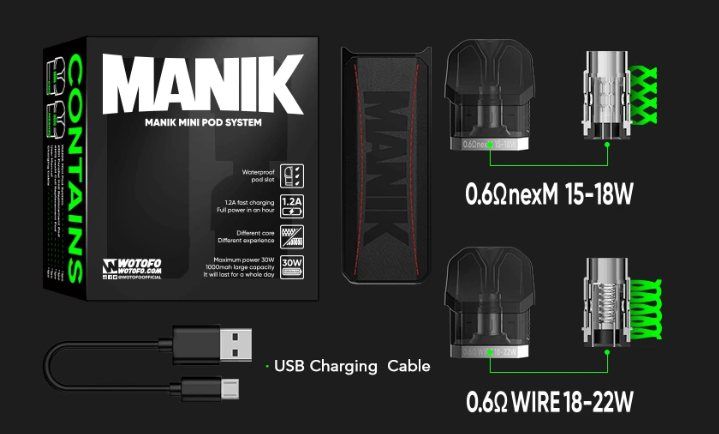 Manik Mini Kit features
MTL-Specific mouthpiece design
Blemish-Free finish paired with high-class leather wrap
Easy auto-draw style pod vaping
Built-in 1000mAh battery capacity
1-30W output power adjustment
0.001s firing speed with NexCHIP technology
Refillable pod with built-in coil
Water-proof pod connection
0.96 inch OLED screen
Safety protections: Low Voltage/PCBA Temperature Safety Shutoff/Short Circuit/Low Resistance/Overheating Protection
Manik Mini Kit colors

Summary
Let's talk about the appearance first, this kind of match does have some atmosphere and light luxury feeling.
The first glance is really amazing, especially the color matching is very pleasing to the eye
Of course, the contact between the leather and the hand is very delicate, and the materials are exquisitely selected. This is great.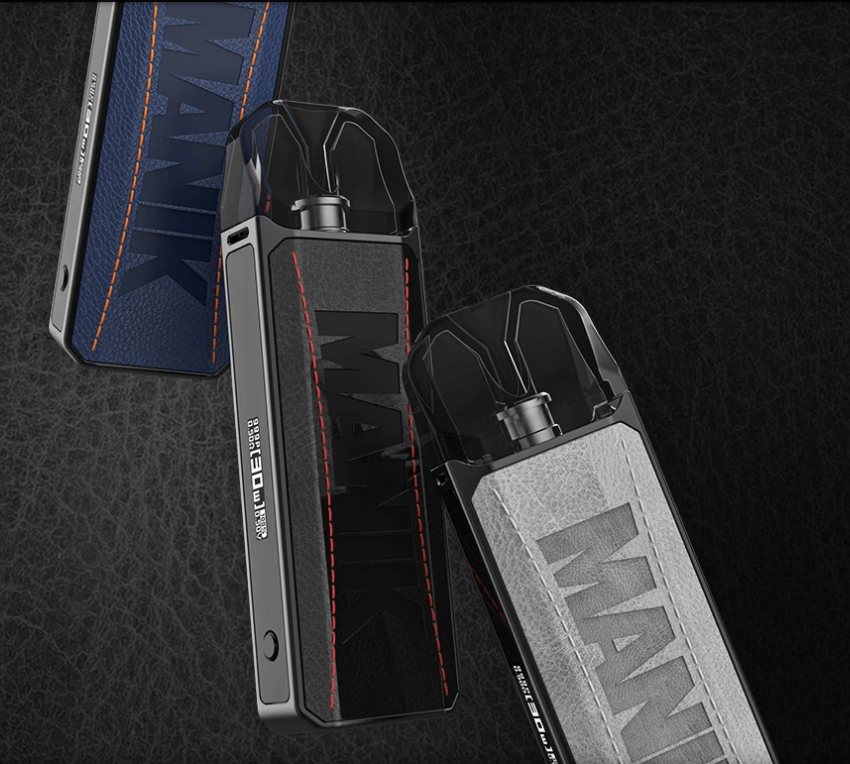 Pod needs to be not only small and portable, but also a way of experience.
Manik Mini uses a design that is more suitable for MTL this time
MTL? ? ? Isn't this the favorite way of the author?
After experiencing it, the fit is actually quite average.
Not as fit as VAPORESSO SMOP.
It just made a curve design.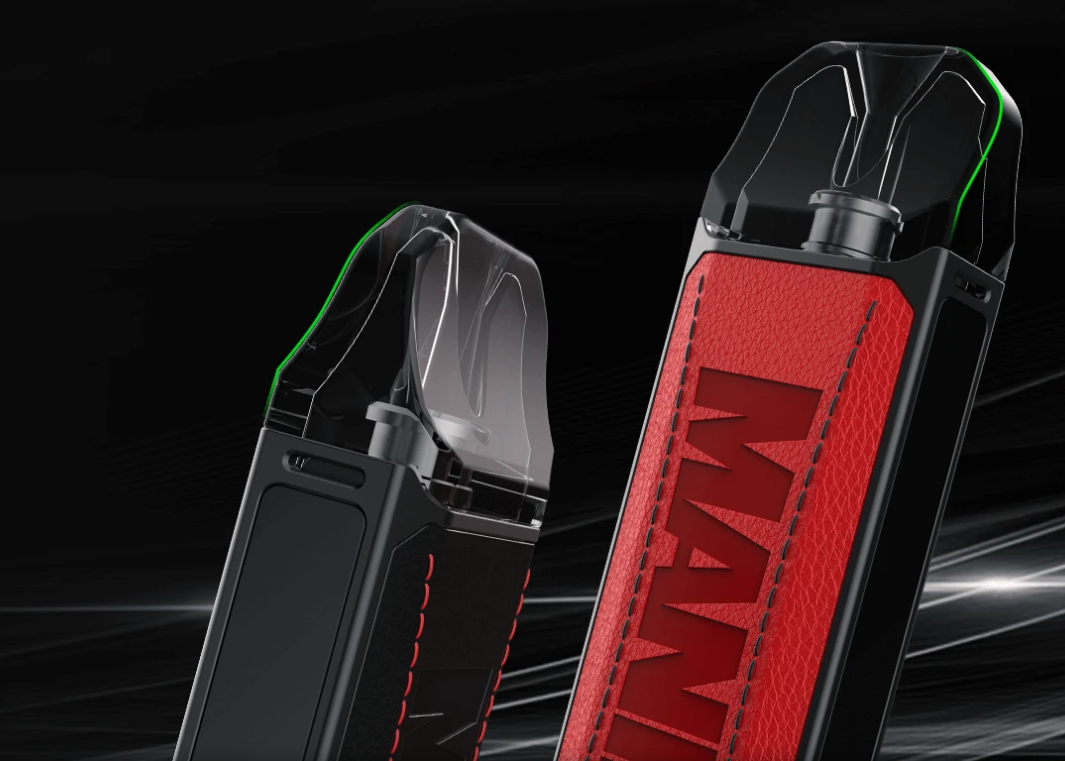 Pod Kit equipped with screen and control is nothing new,
But for beauty and coordination,
Manik Mini made a single-program button adjustment,
Power can be controlled with just one button,
Of course, the disadvantage is also a one-way button.
Pressed when you need 27W power to vape,
You have to do it again to know the 27W power,
Relatively speaking, it is a more troublesome thing.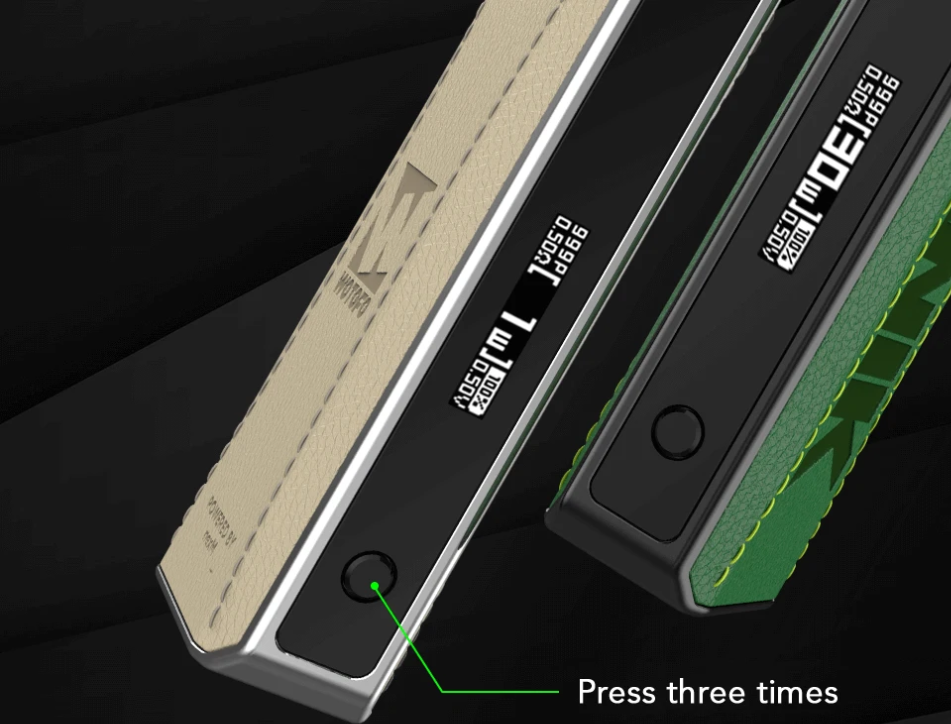 In terms of experience, the official two cores.
M11 Parallel Coil Pod and M12 nexMESH Coil Pod,
Old friends who are familiar with Wotofo will naturally know how to use it.
You can also take a look at the official suggestions
M11 Parallel Coil Pod
Parallel Coiling
Doubled MTL Flavor
Resistance: 0.6Ω
Material: A1 wire
Power Range: 15-25W
Best Power: 18-22W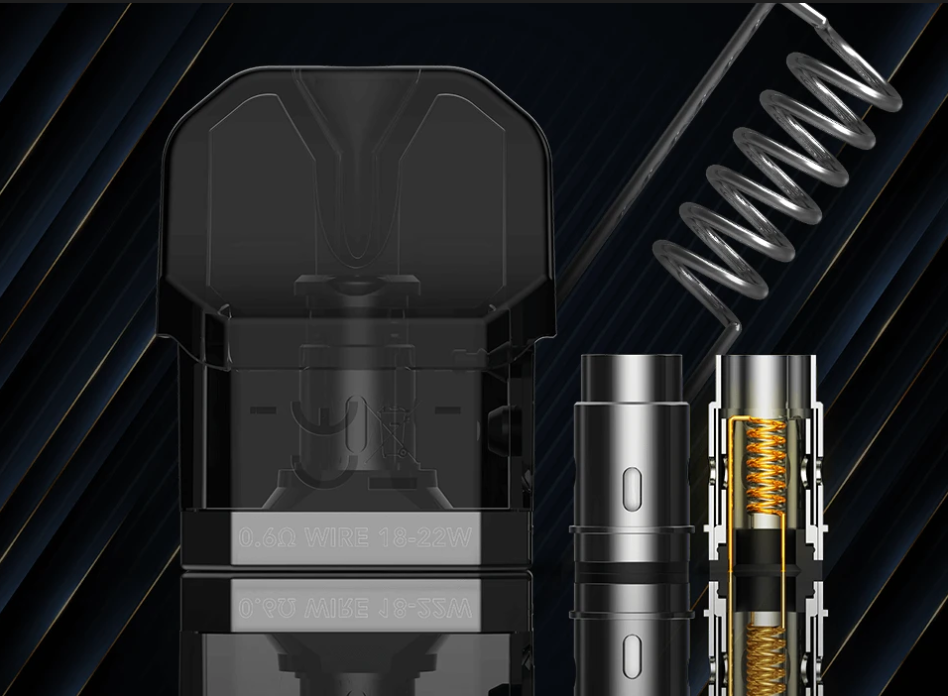 M12 nexMESH Coil Pod
Triple Meshing
Phenomenal MTL Flavor
Resistance: 0.6Ω
Material: A1 mesh
Power Range: 13-20W
Best Power: 15-18W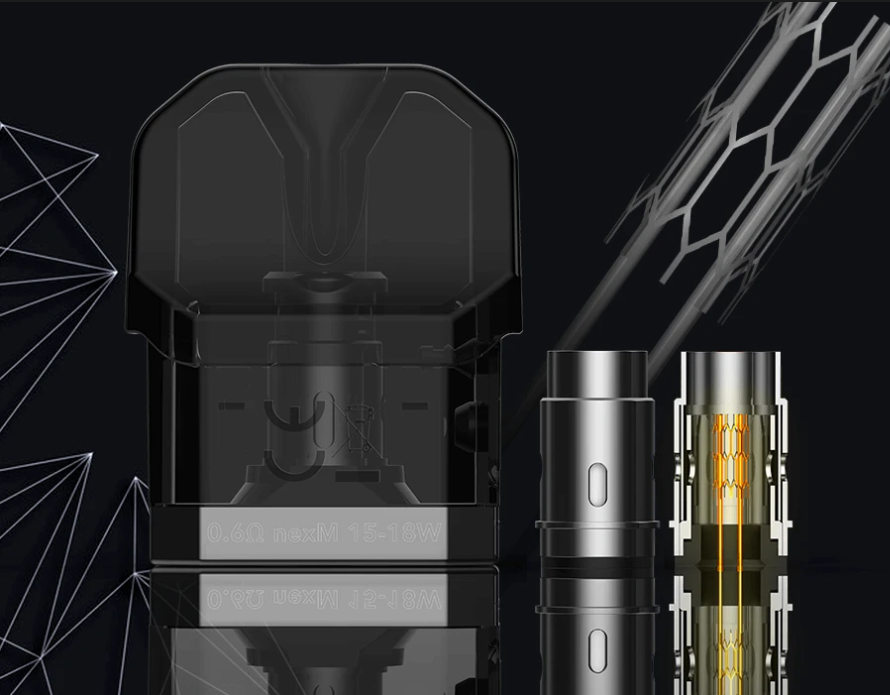 Captain still gives everyone M11's main dessert e-liquid.
M12 focuses on fruit or e-liquid with complex flavors other than desserts.
I personally worry about the condensation.
It does a good job in condensate protection, and it is very good in all aspects of penetration
But dealing with it is WOTOFO's old problem.
The condensate is very obvious after the experience of standing still.
There is no alternative to this,
Fortunately, the taste is really good. Those who mind condensate should take care.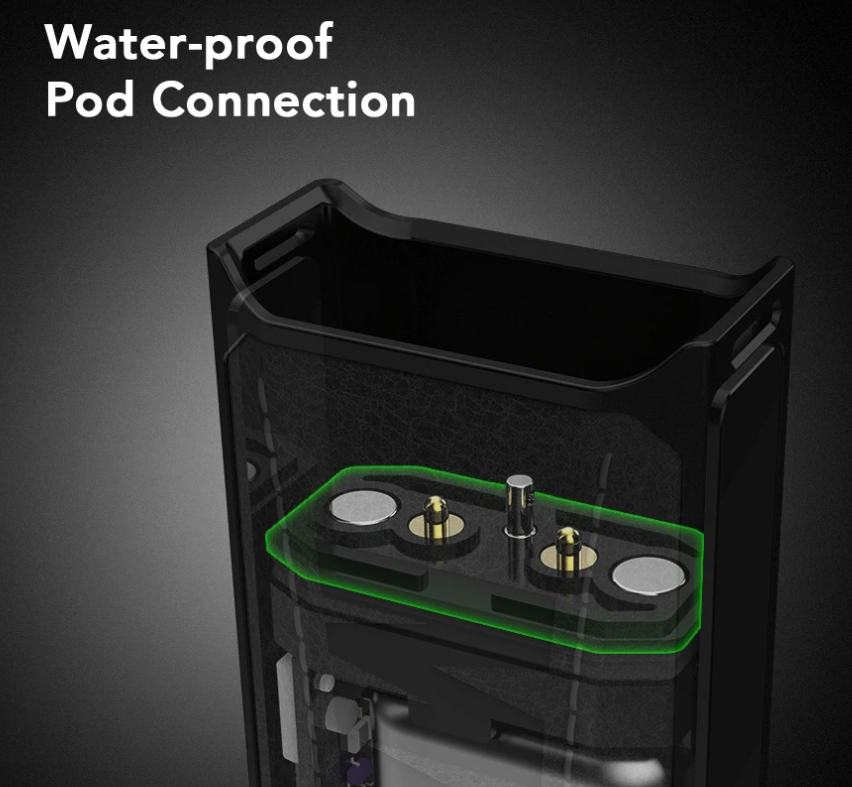 Okay, overall speaking, Captain thinks it's a good-looking product worth buying.
I'm Captain Dirty, see you next time.