Greetings, dear DirtyCheck loyal fans,
Here is Captain Dirty. I delayed the new post due to something happening at home.
Here, I apologize to everyone.
It's the Chinese Lunar New Year soon,
Have you got your own vaping device ready to show off in the crowd?
Today, Captain bring you the latest top seller Bishop MTL-RTA,
Which is joint design and production by The Vaping Gentlemen Club and Ambition mods.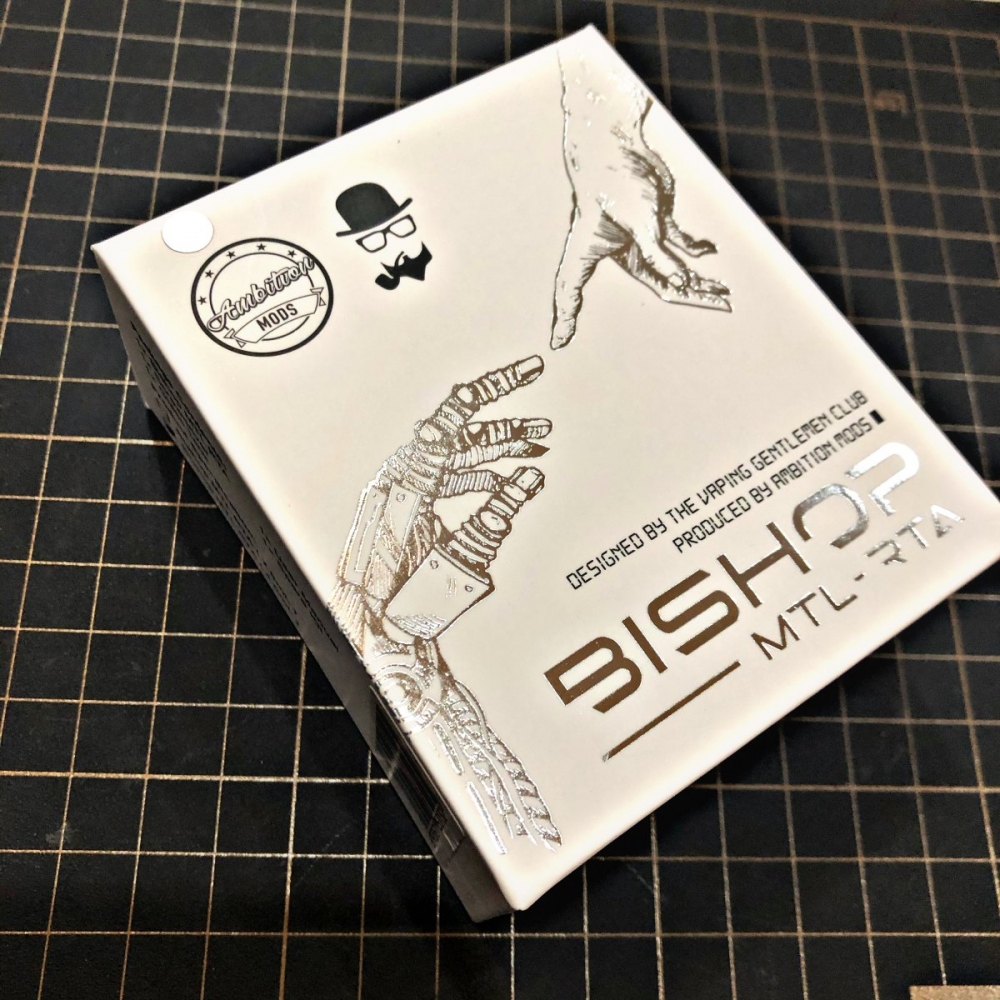 Brand introduction
Ambition mods
Shenzhen Mody Tech Co.Ltd, built in 2018 and headquartered in Shenzhen Baoan District, is an innovative high-tech enterprise focusing on E-cigarette research& development, manufacturing and distributing and offering OEM service.
Ambition mods gather elites for research & development, manufacturing and marketing. Ambition mods are proud to own Innovative Engineers and senior CNC operators, efficient production management and Supply Chain and cooperate with famous local brands.
Ambition mods aim at the core value of lean production and innovation and offering dependable products and services for worldwide customers. Based on many core technologies and a strong development team, Ambition mods released a series of E-cigarette products with independent intellectual property rights and gained related patents and distribute to over 50 countries such as USA and UK.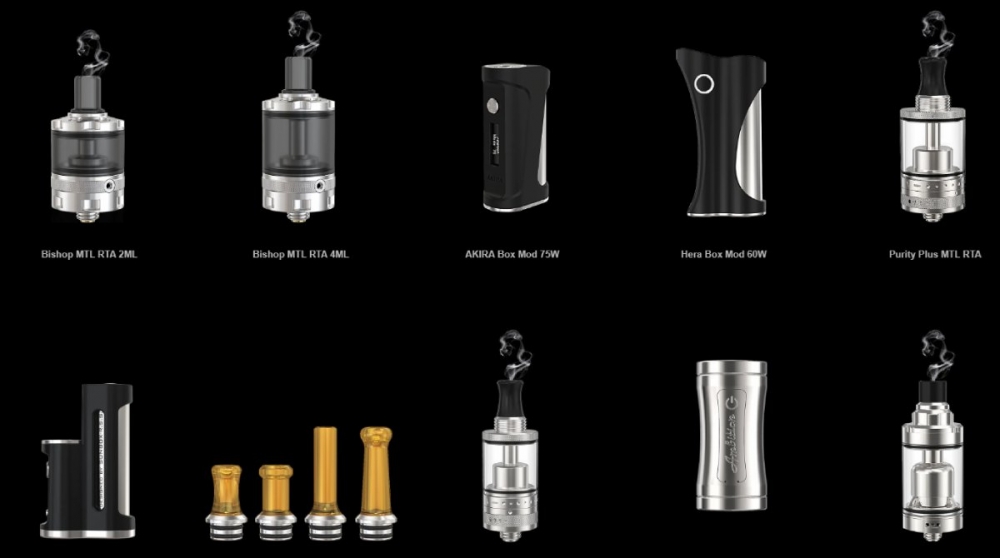 Bishop MTL-RTA at a glance
Package content
Atomizer*1
Glass tank*1
PC tank*1
1.0mm air intake component*2
0.8mm air intake component*2
1.2mm air intake component*2
Blind Air Pin part*1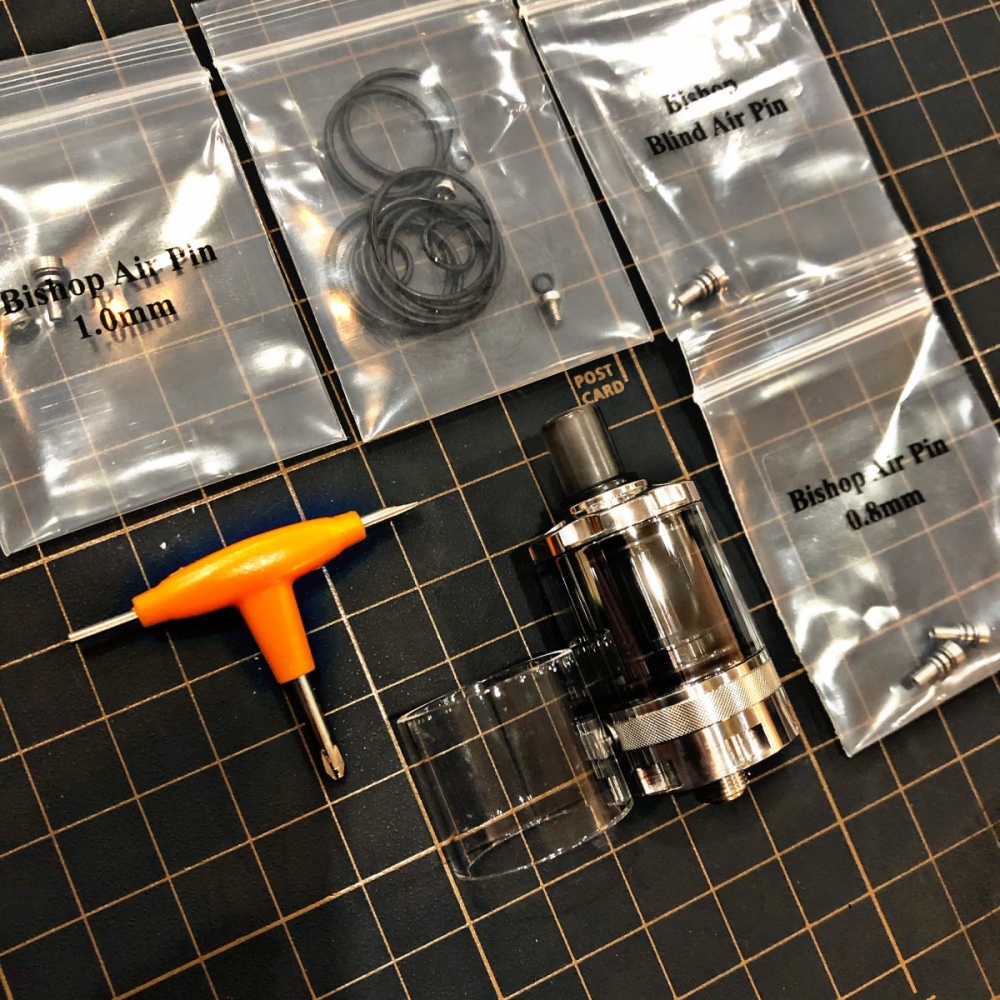 No further ado on other small accessories here.
It is worth mentioning that the PC tank is very beautiful, and it feels like a bright film.
The overall look is grand and beautiful, and it can be used with different mods.
The SS316 used for the atomizer is not difficult to see, the overall body is shiny
It feels like platinum, shiny and looks very luxurious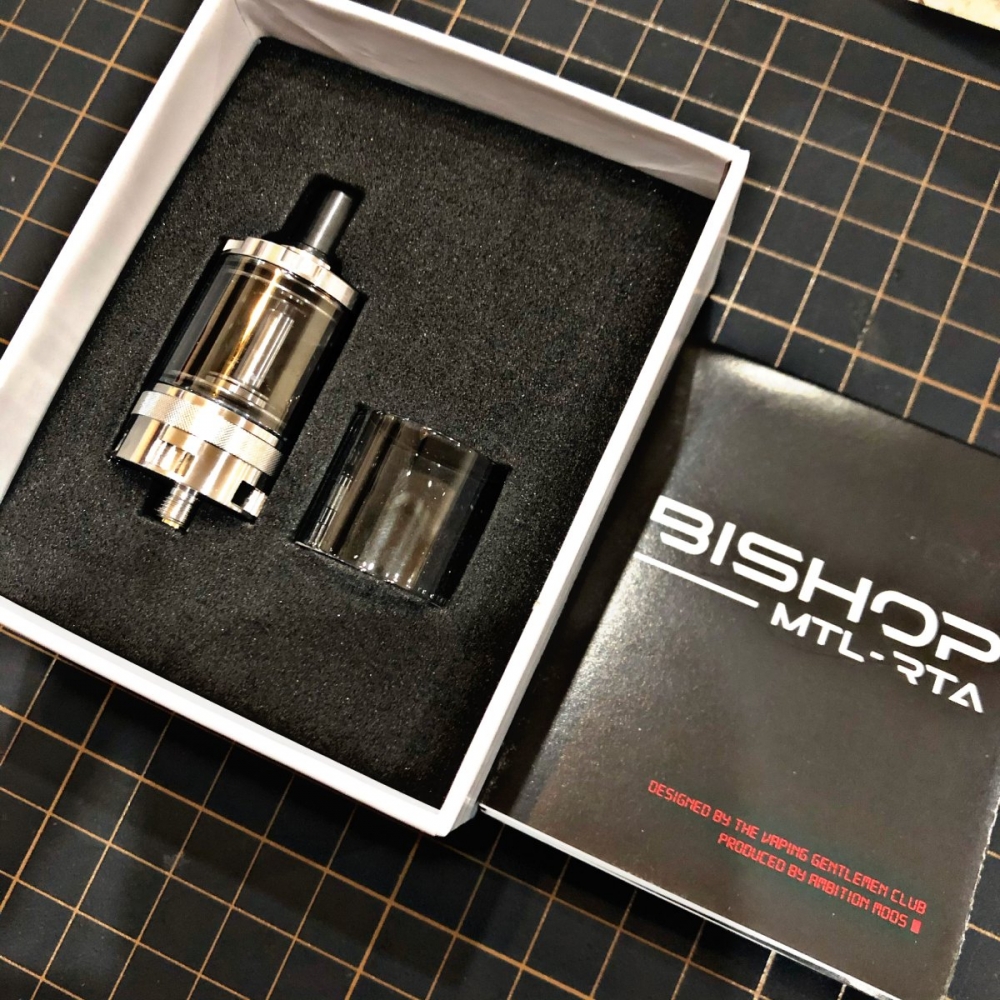 Bishop MTL-RTA versions
Bishop MTL-RTA on sale comes with dual versions.
In other words, there are various options for an atomizer.
One is the 2ml version,
The other is the 4ml version.
The replacement of the version requires the replacement of related components, which is troublesome.
The product would be more worthy of praise from consumers when taking the use of two-in-one model.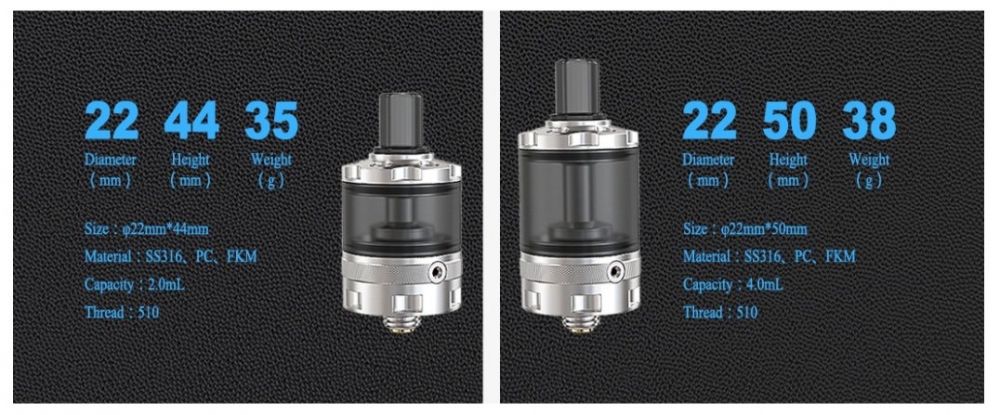 In terms of color, there are three choices for vapers.
Silver, gun color, black.
Personally, I prefer silver, it's really too bright after all.
It is much brighter than ordinary atomizer silver.
Matching the Hilt mod would look more handsome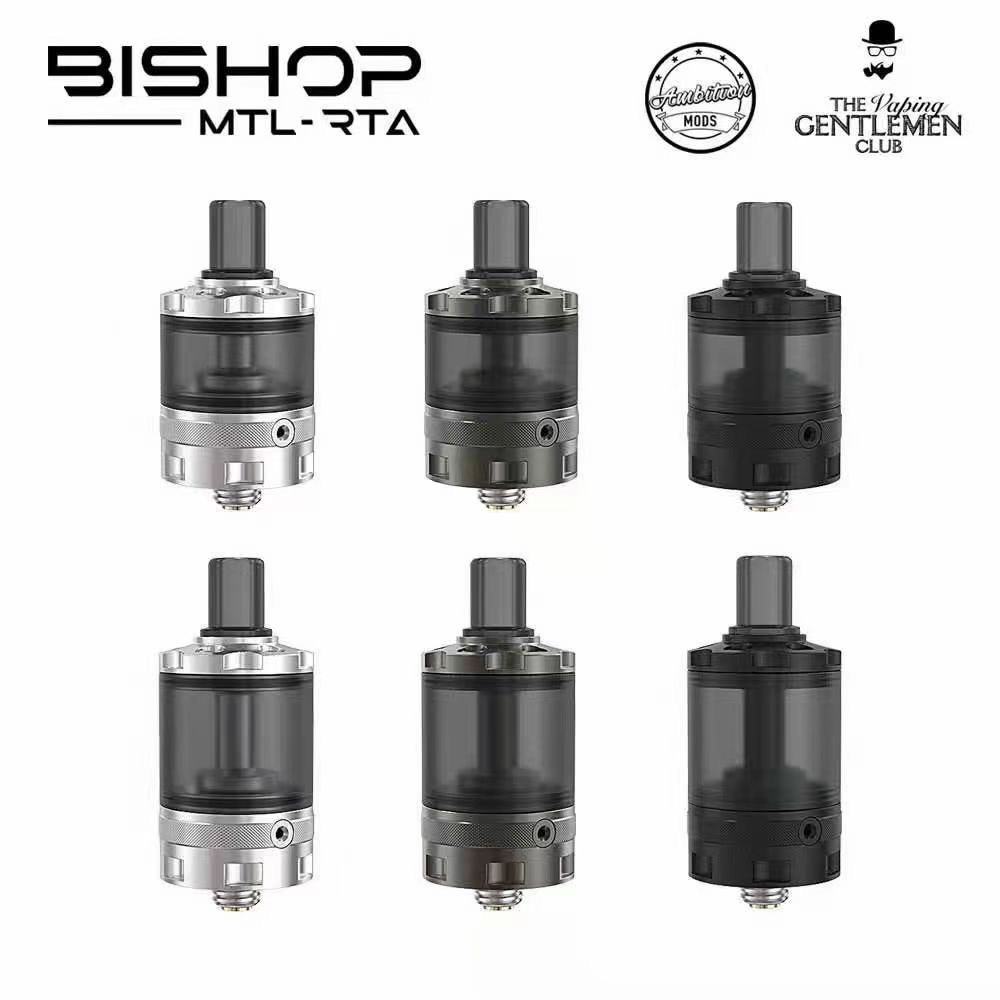 Bishop MTL-RTA Analysis
The design of Bishop MTL-RTA is actually very good.
Although it is not difficult to see the shadow of some classic atomizers,
Standing on the shoulders of giants will always make continuous progress.
Bishop did something like this.
It can be seen from the prototype alone.
Already an excellent group-level product.
Including some optimization of the airway, in terms of space in the atomizer cabin,
It's very reasonable and excellent.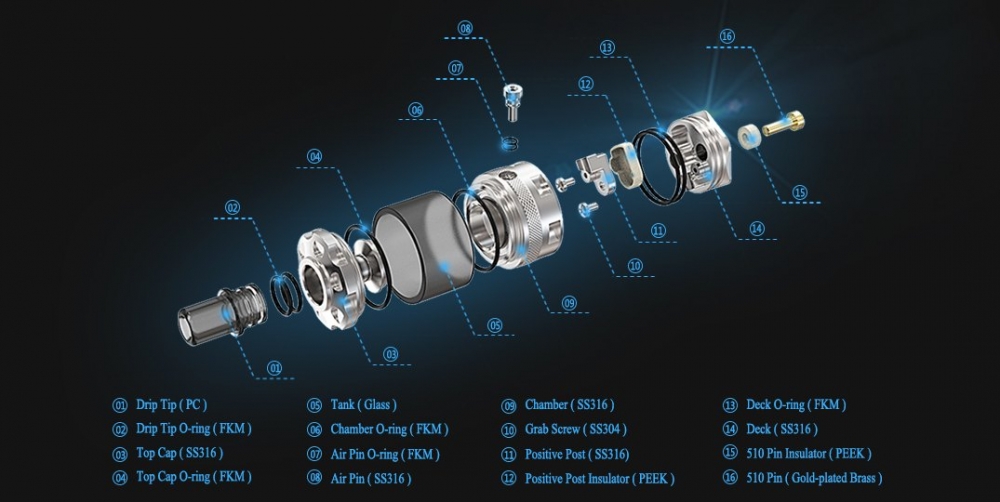 Bishop MTL-RTA user experience
Reference settings
Ni80 28ga loosely wound around 1.2ohm
Ni80 26ga tightly wound around 0.8ohm
SS316 28ga loose winding around 1.0ohm
SS316 28ga tightly wound around 0.71ohm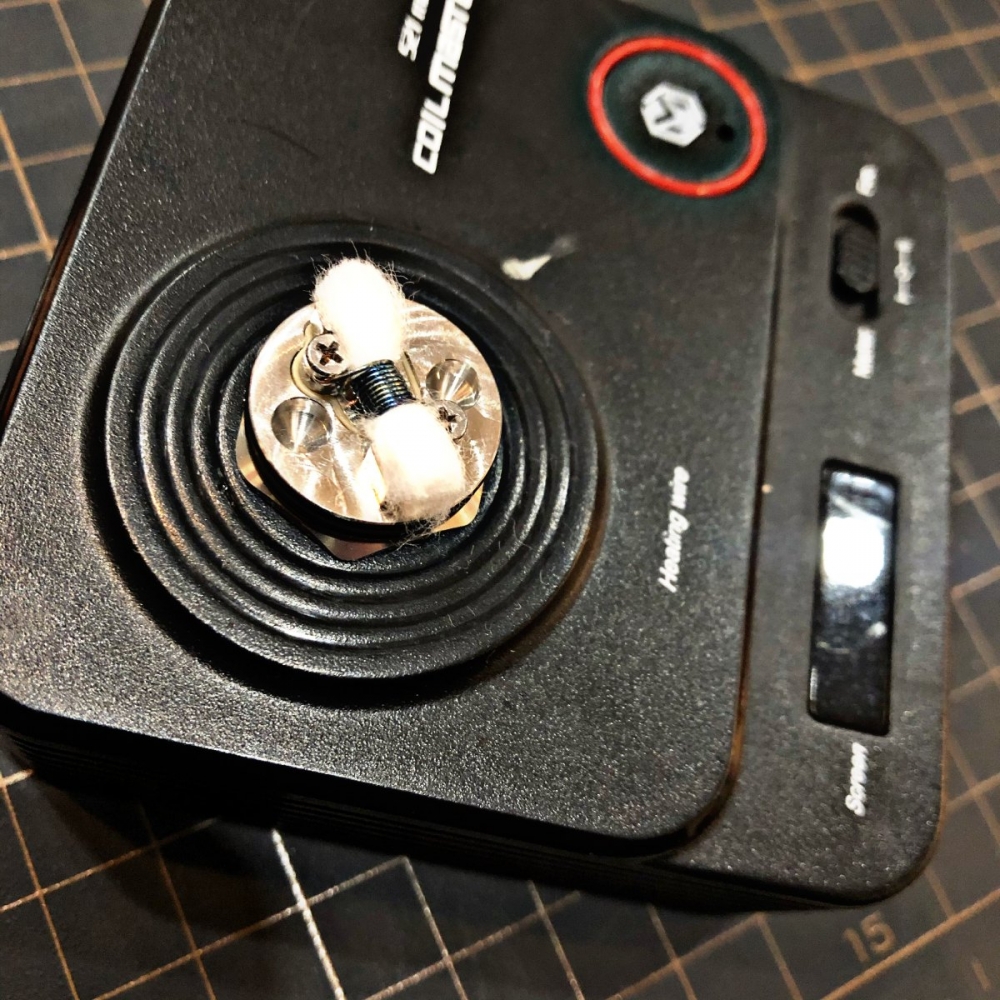 Reference vape juice
CAFE RACER CROISSANT 3mg
FRYD ICE CREAM 6mg
DISTRICT ONE 21 SALTED CARAMEL 6mg
JAGO Mango TANGO 6mg
Note:
Because everyone feels different,
Therefore, Captain would just tell the most intuitive and general feelings and experiences.
You can change the settings according to the suggestions to realzie the best taste and experience.
Because Captain got a 4ml atomizer
There may be a difference in taste from the 2ml atomizer.
In terms of doing the coil, I hope you can wind it in reverse,
It will be more convenient to attach the heating coil.
The small hole to collect condensate next to the silk base is very reasonable.
This is the best way to deal with condensate.
You can also stuff two small pieces of cotton in.
Which would collect the condensation better, and no e-juice will escape.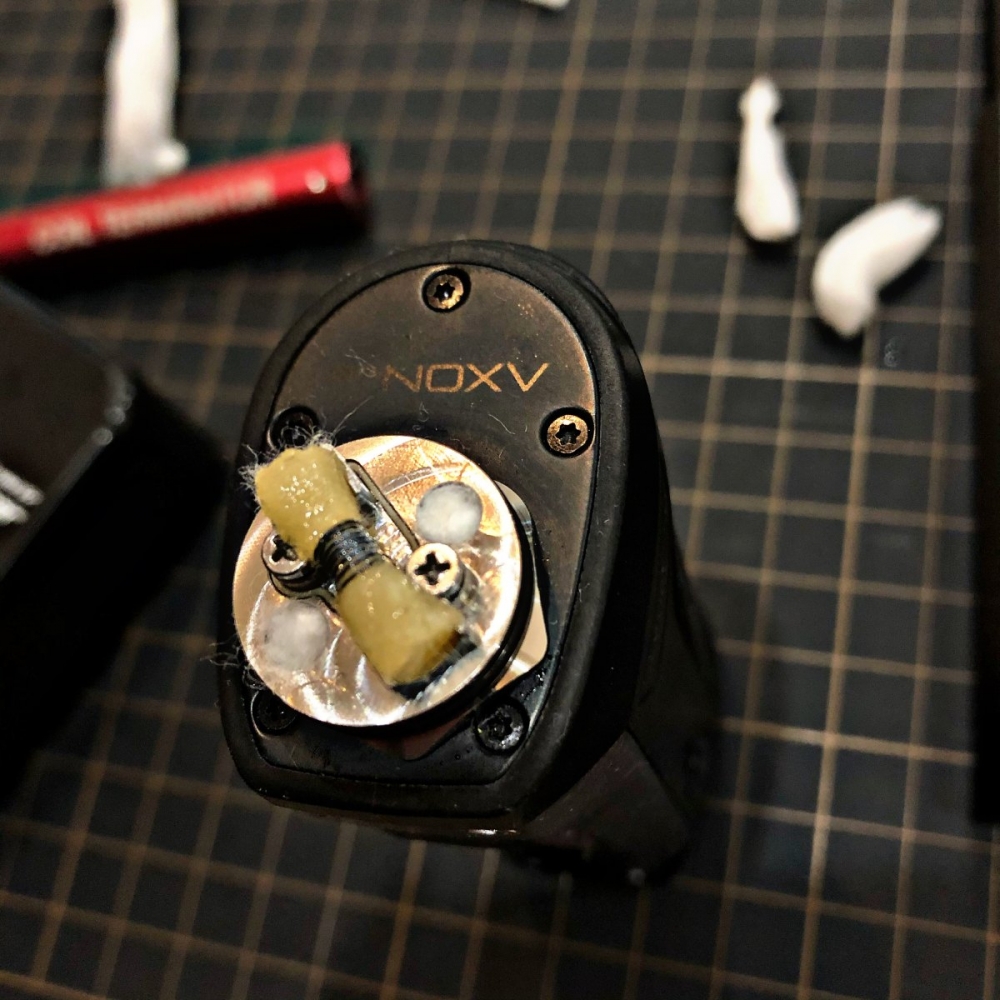 During the experience, it is obvious that the adjustment of the vaping resistance is very good.
1.0mm and 0.8mm are very handy when used, while the pre-installed 1.2mm air intake components are relatively empty.
When experiencing dense winding and loose winding, obviously loose winding is more suitable for Bishop.
The overall performance is strong, and the vaporizing details are rich and mellow.
Personally, I prefer to use ni80 and 70 heating coil to experience e-juice.
In the experience of desserts and fruits,
The reduction degree of dessert is much better than that of fruit taste.
Because of the airway, according to experience, 2ml is more suitable for experiencing fruit juice.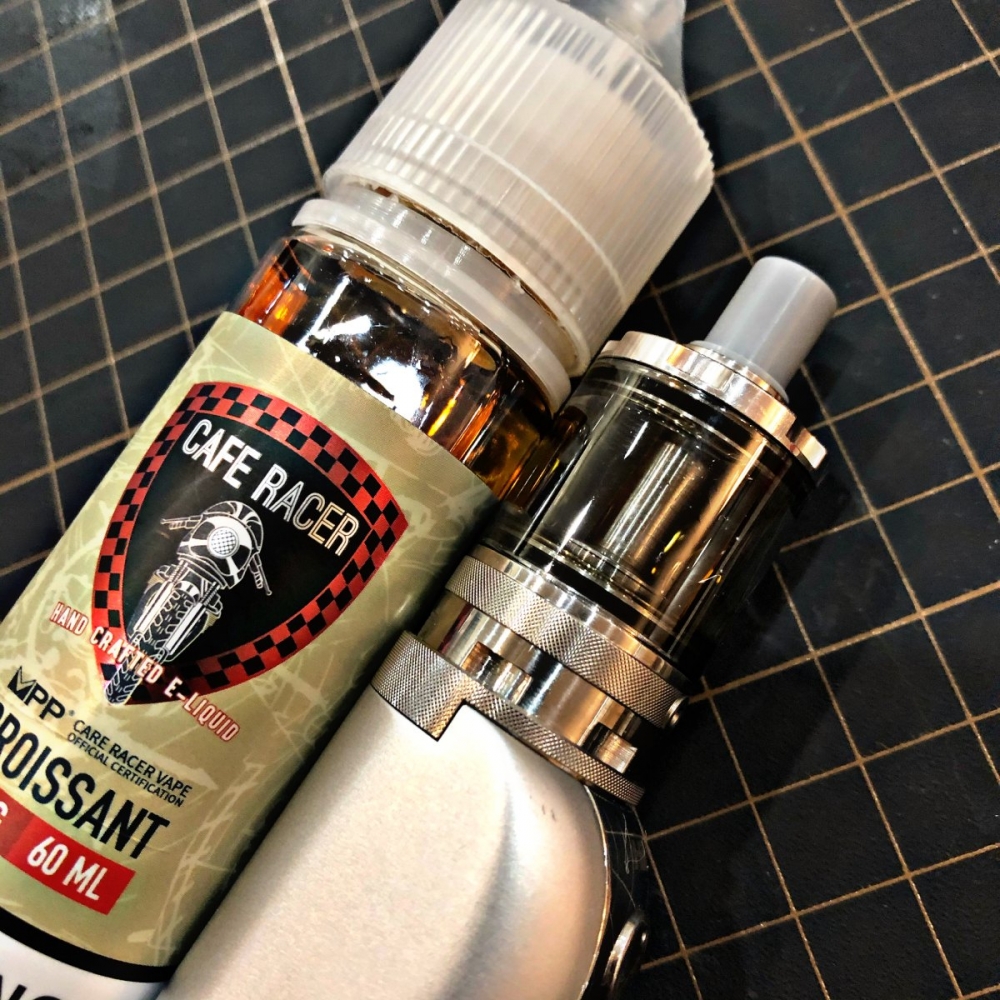 Although the airway components are very suitable for mouth-to-lung vaping,
The drip nozzle is still more direct-to-lung or slight mouth-to-lung.
Captain also changed the drip nozzle later.
The experience finally realized the ideal status.
I hope that the brand can pay more attention to this detail later,
And add multi-drip options.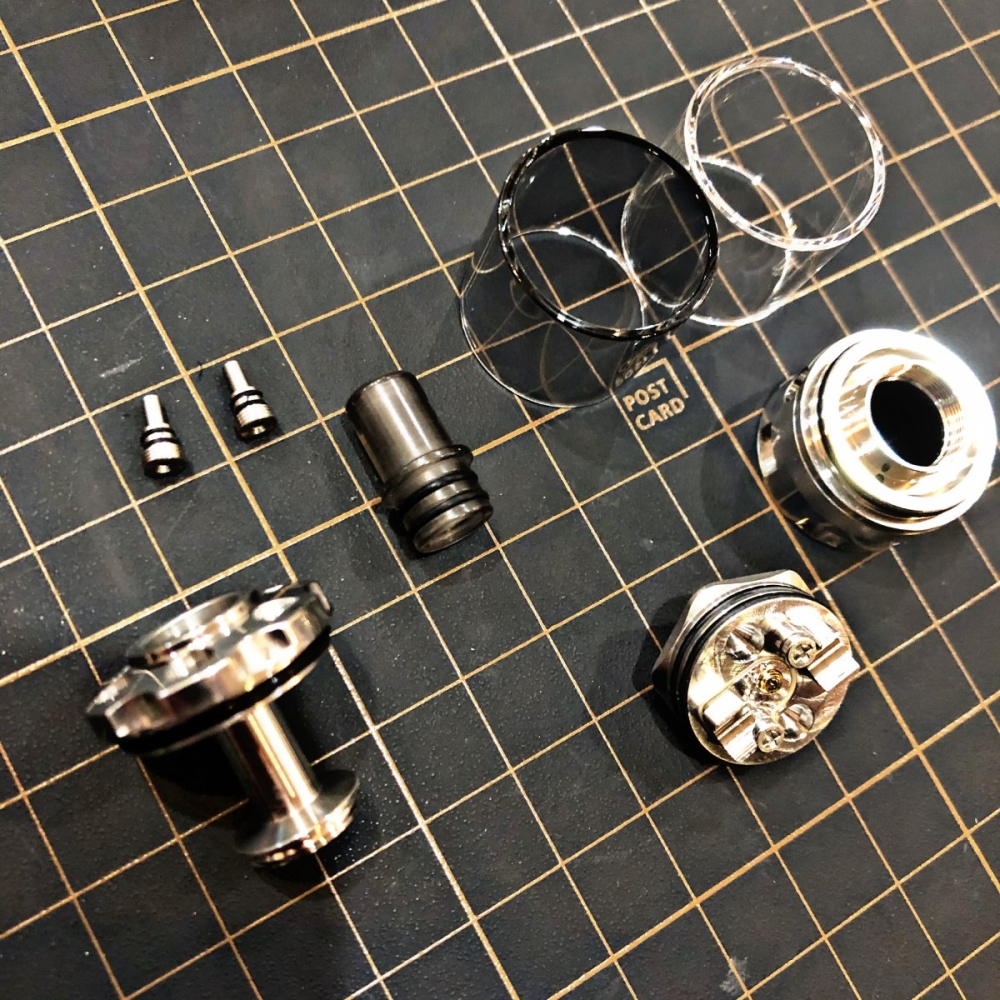 Verdict
The product as a whole is undoubtedly one of the best devices of the year.
Regardless of the materials used, the complexity of the process, or the taste,
They are all very NICE, top-level product exactly.
However, the detailed configuration should be optimized,
For example, the aperture of the drip nozzle and the replacement of 2ml and 4ml configuration.
Wouldn't it be more sincere if one box comes with multiple choices?
Alright, I'm Captain Dirty, see you next time.